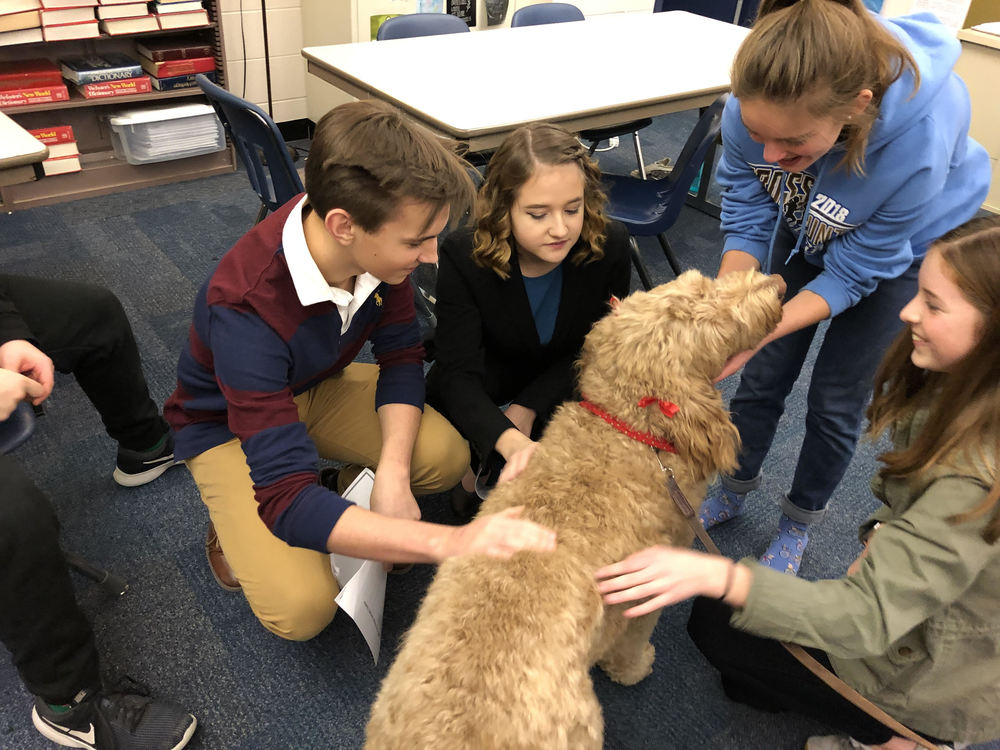 How to Survive Finals
By Grace Melick, OHS Torch Reporter
Wednesday, December 18, 2019
Since the end of the semester is in sight, OHS Principal Dr. Jodlowski and Mrs. Steve, OHS counselor, find it imperative for students to remain healthy and calm this week. Both Dr. Jodlowski and Mrs. Steve were asked for tricks to staying successful and not becoming overwhelmed with the end-of-the-year workload.
Take care of one thing at a time. With finals just around the corner, focus on studying for one class at a time. It may be beneficial to create a schedule with designated times for studying each subject and that way you ensure that everything will fit into the day.
Keep up your physical health. It is crucial that you remember to take care of yourself during this time of year so that you can take care of the other things on your plate. Be sure to get eight hours of sleep a night, consume plenty of food and water, and don't forget to take "brain breaks" from your study sessions.
Reach out. If you are feeling stressed or confused about a certain class, reach out to your teacher and ask for help or clarification; don't suffer in silence. OHS also has three counselors who are available to help by preventing you from getting too overloaded by your responsibilities.
Make a checklist. Mrs. Steve said, "If you are feeling overwhelmed by too many tasks, make a list of items and cross them off as you complete them. Make sure to take things one step at a time rather than feeling all of it together. Also, don't forget to fit in self-care in between!"
Be kind. Finals Week is a stressful time for most OHS students, but it is important to remain patient and kind with your peers around you. Adding to that, Mrs. Steve discussed that the act of being kind can even reduce some of the stress that we feel.
End the day on a positive note. "Think of one thing that went well today. There is a lot in a day that we can take for granted, and it's helpful to focus on the positives (getting out of bed, having a delicious meal, completing a math problem correctly the first time)," said Mrs. Steve.
OHS staff poses with the De-Stress Fest therapy dog on December 17th. Photo By: Mrs. Duggins.