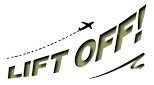 Freshman Lift Off
ED JODLOWSKI
Friday, August 03, 2018
Olympia High School will welcome freshman students to come to school before school starts. T We will be holding FRESHMAN LIFT OFF on Wednesday,, August 15, 2018. Transportation will be provided from each community given the drop off of the Olympia Shuttle Bus stops. Students will arrive at the school by 12:45 and will be dismissed at 3:00. Students participating in activities will then go to those practices and the remaining students will be bussed home.
The schedule for that day is as follows:
12:45 – 12:55 Opening Student Assembly in Auditorium
12:55 – 1:00 Freshman Advisory
1:05 – 2:20 Advisory Activities
2:25 – 2:30 First Block
2:35 – 2:40 Second Block
2:45 – 2:50 Fourth Block
2:55 – 3:00 Fifth Block
3:00 School Dismissal
This day is not mandatory for freshman students, but we highly recommend it as a way to help with the transition to high school. For those who do attend, there will be a chance to win some great prizes. If you have any questions or concerns do not hesitate to contact me at (309) 379-5911 ext: 9010 or at ed.jodlowski@olympia.org.