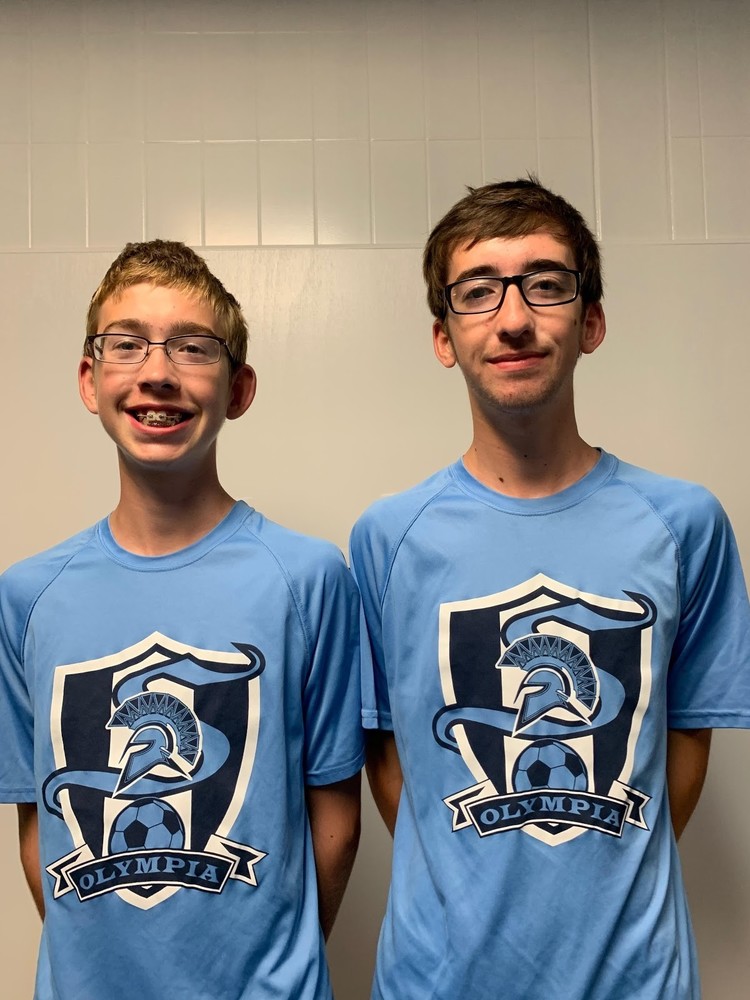 Brothers Take the Field for the 2019 Season
By Delaney Brown, OHS Torch Reporterood
Wednesday, September 18, 2019
The boys' soccer season has kicked off and there are two sets of brothers playing on the team this year: Payton and Andrew Carroll and twins Elliot and Edwin Hohulin.
Competition is common among siblings, especially brothers. For these sets of brothers, the competition is fierce on the soccer field. Junior Payton Carroll states that he likes to have the competition, but he also said it's fun to play with Andrew.
Freshman Andrew Carroll said his favorite part about being on a team with Payton is getting rides to and from practice. Payton, on the other hand, likes helping Andrew become a better soccer player.
Freshman, Edwin Hohulin, is not playing this year because he had elbow surgery, but he played with freshman Elliot last year. He said his least favorite part is having to talk about his mistakes on the way home. While freshman Elliot said his least favorite thing is that "he's annoying sometimes."
Elliot's favorite thing is that because of Edwin's injury, he takes stats and Elliot can know how he is playing and what to improve. All the boys thought they were a better soccer player than each other. Payton and Andrew's mom Connie Carroll said, "They have different parts of soccer that they are each good at."
While the boys' soccer season may be off to a rough start, they are always improving. The amount of freshmen that there are is setting good framework for the next few years of boys' soccer seasons.
The varsity team has a record of 1-8 and JV has a record of 1-3-1. Although the season has not begun how they hoped, Payton said, "We are still learning and growing as a team."