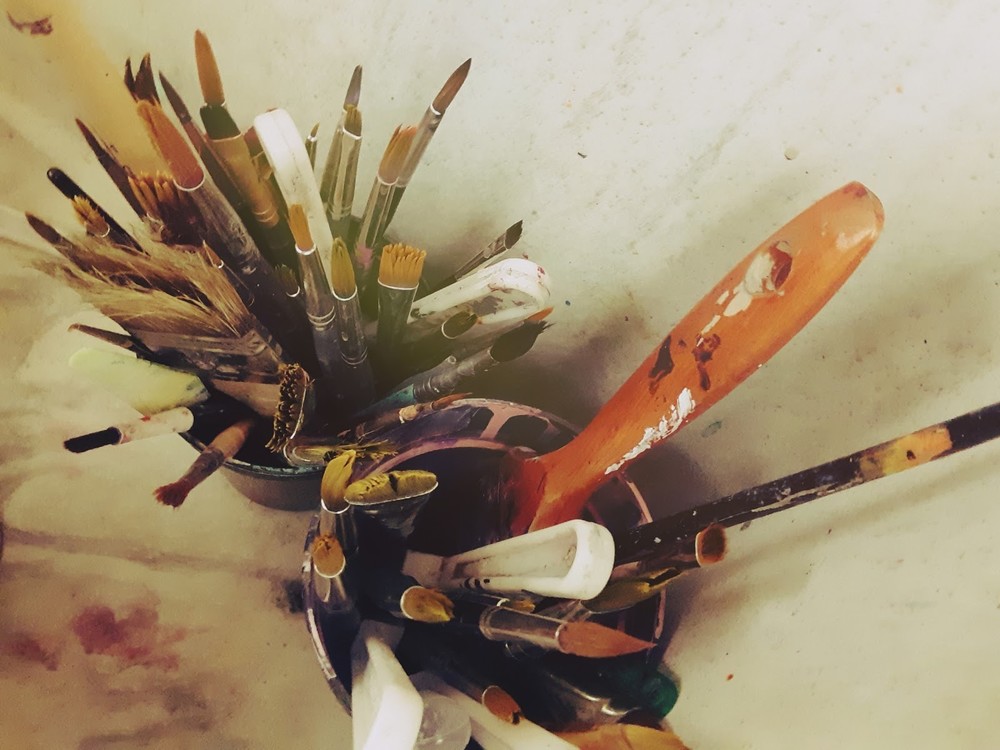 Art Club to Paint Murals behind New High School Hallway Benches
By Maddie Dison, OHS Torch Reporter
Wednesday, September 18, 2019
Right before the school year, art teacher Mrs. Butler reached out to Dr. Jodlowski to sketch and paint murals behind the new hallway benches and charging stations.
When she saw that there was empty wall space, Mrs. Butler said she thought it looked like a fun opportunity. Dr. Jodlowski agreed the Art Club could paint the murals in the blank spaces behind the freshly installed hallway benches. He indicated the murals should symbolize the school's new "CODE" policies and school spirit.
After observation, members of the art club have been diligently working on planning out the quotes and images they think will best represent the school and inspire students. Overall, the art club says that nothing is completely set yet.
Mrs. Butler said that there is no specific date set for the murals to be done. However, she would like one of them to be done by March. She said, "I feel like Dr. J has some spaces reserved, however, my main goal is to accomplish one, if we do more, that would be phenomenal."
According to Mrs. Butler, just one mural would take a lot of paint, which could potentially cost money. She said, "My plan is to get some of the background colors with the Art Club's budget from fundraising and such, and we'll work the normal colors into the standard budget that we normally have as an activity."
Dr. Jodlowski said that he was very excited when Mrs. Butler came up with the idea, "I think having student work within the school showcases our student talent. I think it is a great idea!"
As for the students that aren't painting it, one of the art class standards that is very important to her is to understand and appreciate art in a community setting, so she hopes that the students can bond over that fact.