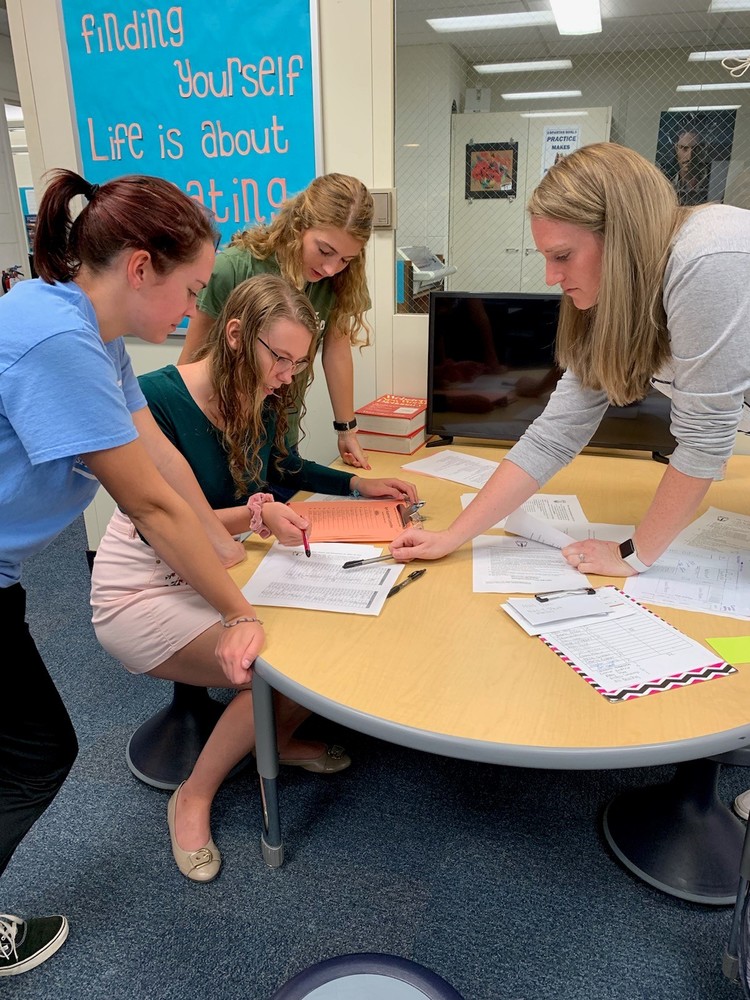 New School, New Members, and New Ideas--NHS Gears Up for New Season
By Emma Kindred, OHS Torch Reporter
Wednesday, September 18, 2019
MHS members will kick off the school year with their first major event, a Halloween Fest taking place Sunday, October 27th with fun fall activities available for the Olympia community.
First year member Charlie Kistner said, "I'm probably most excited for Haunted Halls. I know what NHS does and I'm excited to be a part of it."
This year, the new officers Sara Eckert, Bailey Rogers, Emma Kindred, Grace Melick, and Darcy Tripod decided to keep the tradition of Haunted Halls, but with a little twist. The officers felt it more important to make the Halloween event interactive and fun for the kids, rather than spending the majority of time decorating the halls.
"We are doing fewer decorations, and we are focusing more on the activities and interacting with the kids," said President Sara Eckert. Although disappointed about having less decorations, Eckert said, "It's about the kids and it can be more fun for them. It can encourage the kids to interact with each other and NHS members."
Some of the interactive features include more games, a photo booth for guests to take pictures with their favorite characters, and an outdoor area for guests to enjoy as well! Bailey Rogers is the head of the outdoor committee, and she is most excited for this new addition as well as expanding the interaction for the kids.
"Incorporating fall is better for all ages," Rogers said regarding hall decorating. Rogers acknowledged that NHS will have to work harder as a group, but that the interactive aspect of the event will be much better for the kids.
Decorations will still be involved, but in a different way. Although the event will be centered around the commons and gym area, one hallway will still be decorated. The Spooky Hallway was a big hit last year, not only for guests, but also NHS members. The music hallway will still be decorated and have actors to ensure a thrilling experience for all who brave the Spooky Hall.
Overall, NHS members are excited for the year and the Halloween Fest. This year's members and officers are bringing new ideas to the table and helping to bring new life to a past tradition.