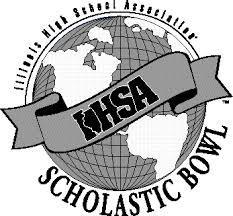 Scholastic Bowl Is Buzzing into the 2019-2020 Season!
By Kami Siltman, OHS Torch reporter
Monday, December 09, 2019
The OHS Scholastic Bowl team is eager for this 2019-2020 season; they're looking forward to spending time together, learning new interesting facts, and excited to have a new sponsor this season.
Senior Josh Reed said, "I'm most looking forward to seeing different kids do their specialties, hanging out with friends, and learning new facts."
Many people often forget about the Scholastic Bowl team as an IHSA activity, but these students put in lots of work to prepare for their upcoming competitions.
Sophomore Abraham Bishop said, "I'm most looking forward to going to lots of meets and hanging out with friends."
In every sport and club, you will always have your biggest opponents or "rivals". Senior Lillian Winkeler said, "Our biggest opponents are U-high, other Bloomington schools, and big schools around us."
Scholastic Bowl coach Mr.Hendricks said, "I'm looking forward to seeing the kids in action. This is my first year sponsoring, so I'm nervous and I hope everything goes smoothly".
With every season with it being either a sport or club, students set goals for themselves and their teams. Josh Reed said, "My goal for this season is for us to do our best and try to achieve 100 points per match."
Best of luck this season Scholastic Bowl team! Go Spartans!