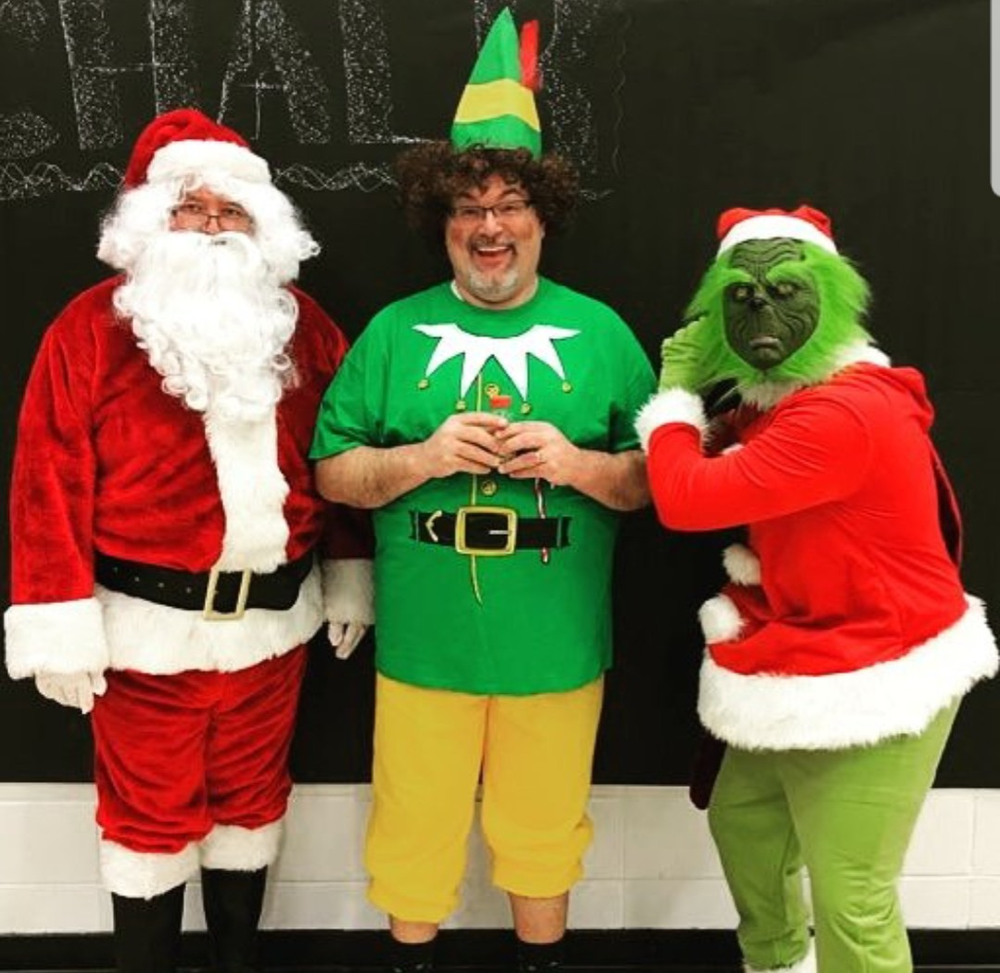 OHS To Host De-stress Fest on Dec. 17
By Delaney Brown, OHS Torch Reporter
Monday, December 09, 2019
On December 17, NHS and the Counseling Office will host a De-stress Fest; this event is to help students relax before all the stress, pressure, and sleepless nights of finals week of the semester hits.
This event started last year with hot chocolate, a cookie-eating contest, snow cones and fun games. This year, the team also added a few new activities.
NHS Advisor, Mrs. Steve talks about some new events. "By popular demand, the snow cones, and hot chocolate are back this year as well as the cookie and milk eating contest. We are very excited to have added some new events, like de-stress yoga with Mrs. Knuffman. We are also inviting a Therapy Dog for students to visit."
NHS advisor, Mrs. Hapgood said that the school PBIS team is also helping out with raffle prizes. Every Spartan Code Card winner will receive tickets to use in the PBIS raffle at the De-stress Fest. These tickets will be handed out on December 16 during advisory. The raffle baskets were donated by NHS, Yearbook, Blue Crew, The Torch, the Special Education Department, and Mrs. Pyle! Prizes were also donated by Casey's, Altitude, Dunkin' Donuts, Portillos, Taco Bell, Morton Cinemas and the Town Well. Also, Country Companies has donated stress balls for students--thank you, Mr. Jeremy Bradley!
Mrs. Steve said, "I love seeing the positivity that comes out of it to help combat the stress of the final week of school. Everyone is ready to go on break, and this provides a way for staff and students to celebrate the holidays together."
OHS Senior, Darcy Tripod said, "I'm really looking forward to yoga because I enjoyed that during pathway day, but I'll be excited to see the dog too because chilling and petting a dog for an advisory period seems pretty cool!"
OHS Senior and NHS Vice President, Grace Melick said, "We have implemented numerous stations and activities that we believe will help make finals week a less dreadful time for OHS students. Also if Mr. Jones wears his Grinch costume, I will scream and run the other way."
Come join us in the gym on December 17, during advisory for a relaxing time filled with prizes and games before finals hit!