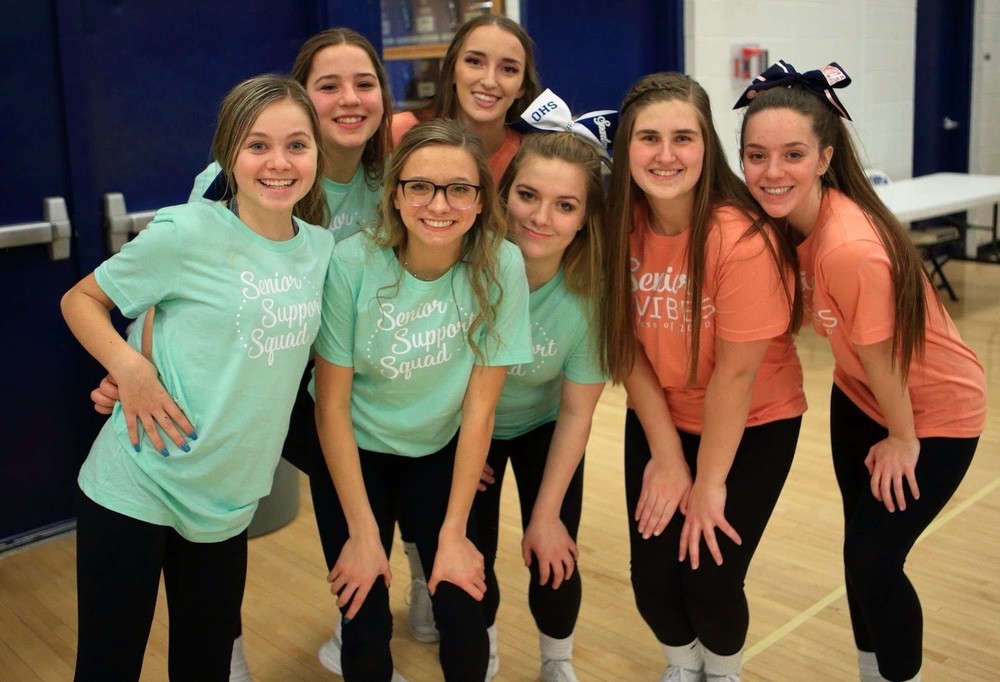 Fans in the Stands, Yell OHS! Olympia Cheerleaders Wrap Up Season
by Darcy Tripod, OHS Torch reporter
Thursday, February 27, 2020
Olympia Cheerleaders wrapped up their season last night, February 24th, at the regional game against the Tremont Turks; the girls ended by cheering the boys on and getting fans involved.
Adjusting to a new coach is never easy, but the team improved over the season and learned new rules that were made. Sophomore Lexi Hereford said, "It was a good experience for the team to have a new coach. Coach Noltensmier had us try a lot of things we never would have been able to do under another coach. There were changes and adjustments to be made, but the team worked together well."
One of the changes OHS Cheer faced this season was switching to morning practices, held on Monday and Wednesday mornings from 6:30-8AM. The intention was to give girls time after school to still be able to go to work and have time to do homework with the busy basketball season. In addition, the team was guaranteed gym time to practice stunting and being out on the court.
Amber Lane, one of the captains this basketball season, said, "Sure, the morning practices could be brutal and tiring, but it really showed how dedicated the team was to getting better. Basketball season can be a lot to handle, but the team as a whole became closer, and we became more confident throughout the season."
The team made improvements throughout the season and learned a variety of stunts and new cheers to increase student and crowd involvement.
Foreign exchange student, Emma Kramer, said, "I loved being able to try something new. I personally improved just by learning all the cheers and I advanced in tumbling and was able to hit my back handspring by the end of the season."
Olympia Cheerleaders are always proud to travel with the team to away games for support and to show Spartan Pride. The team has dedicated time and effort into improving and bringing more school spirit to the crowd.
Within the coming months, cheerleading will be starting up again with tryouts for the 2020 football season and preparing for a new team.