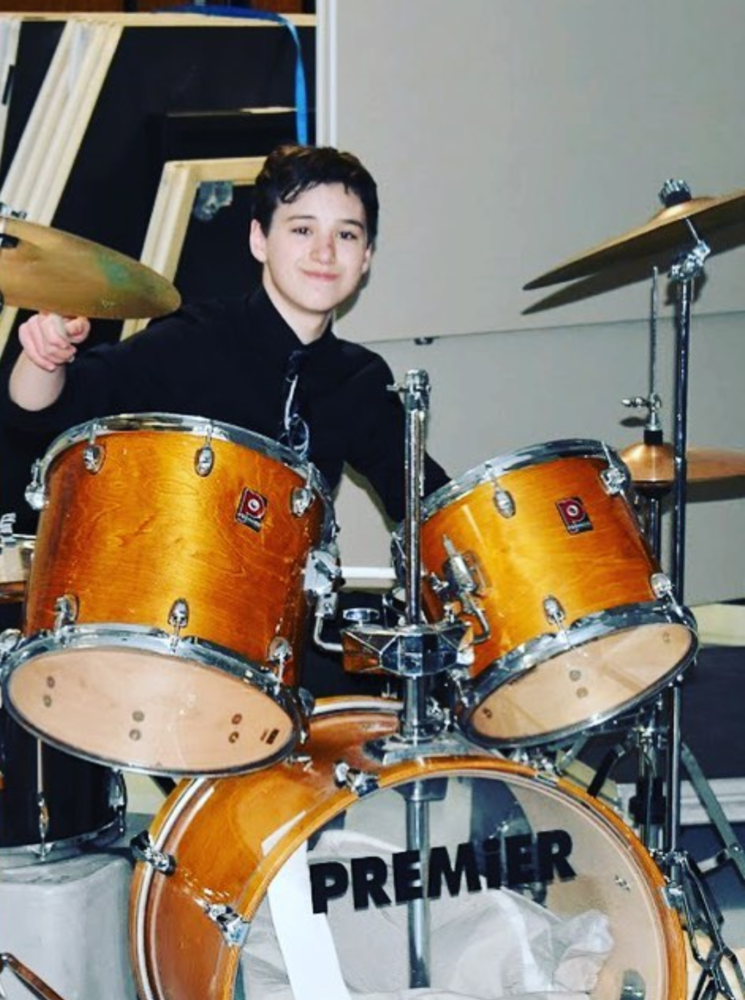 Olympia's SNL Comes Back Better Than Ever
By Dylan Maris, OHS Torch Reporter
Tuesday, May 15, 2018
The Olympia High School Music department brings back an old event, Saturday Night Live, to music department students and parents to help fundraise, on May 12 in the Olympia Cafeteria.
The night used to be quite the event back in the 90s and 80s. SNL was an event where students could put on comedic sketches, play jazz, and sing their hearts out.With new music department staff, a revitalization occured. On Saturday, Olympia students gathered to hold the event once again. Much of the jazz and comedy was brought back for a extraordinary night.
The evening was for everyone. Ethan Schopp, Olympia High School Junior, said that SNL was, "very relaxed, very chill, and laid back. It was a good time."
One of the highlights of the night was Macy Walczer's slam poetry. Her hilarious bit was about the late Harambe, the lowland gorilla that was shot awhile back in 2016.
The Olympia Jazz Band and Choir got together to play some classic tunes. Some musicians put on their own improvisation. Other acts included, Mr. Gallegos' Jimmy Fallon-style Thank You Notes and Alcy Schopp singing.
Most of the audience was just parents. But that didn't stop anyone from ending their year with a bang. Danika Ford, Olympia High School Sophomore, said, "It was fun and I think everyone enjoyed themselves. Hopefully we get a bigger crowd next year."