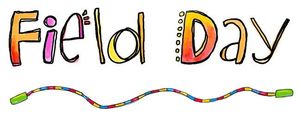 Field Day will be held on Monday, May 21. PTO is in need of parents to volunteer to help. If you are available all day or for a short period of time, please use the link below to sign-up. If you have questions, please contact Kim Logsdon. http://www.signupgenius.com/go.........
If you have child who will turn 5 on or before September 1, 2018 please join us for our Kindergarten Round-Up/Open House on Thursday, April 5 from 5:00-6:30 pm. The evening will include a time to fill out paperwork and attend informational presentations from teachers, school administration and staff. Please bring a copy of your child's official birth certificate that......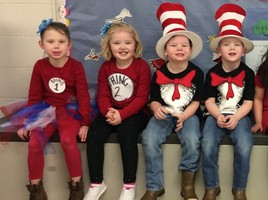 Pre-K had such a fun time celebrating an amazing author- Dr. Seuss. We read a ton of Dr. Seuss favorites-One Fish, Two Fish, Red Fish, Blue Fish, Fox In Socks, Green Eggs and Ham, Cat in the Hat, and The Cat in the Hat Comes Back . We had fun Dr. Seuss themed stations for rhyming games, scissor practice, and pattern practice. We enjoyed some scrumptious Dr. Seuss t......