Need Tech Help!? The Family Technology Website was set up with that purpose in mind! Here you will find helpful information regarding hotspots (did you know they don't need a password?), lesson recording, device repair, & Skyward! You can also get tips on using Seesaw, Zoom, Google, and more!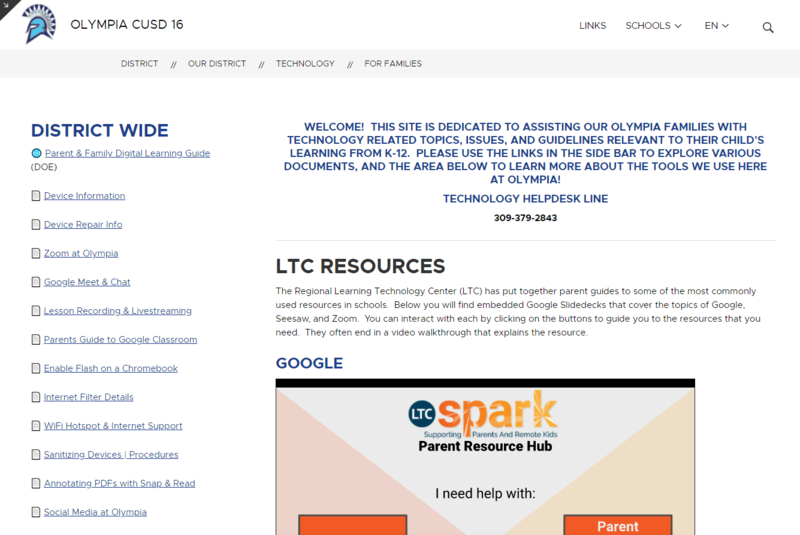 Access the Family Tech Site by going to Links > Parents > Technology for Families on your school's page!
If you cannot find what you are looking for on this site, you can always contact the tech hotline at 309-379-2843.