Olympia High School's National Honor Society held its Recognition and Induction Ceremony on Sunday, May 1 in the high school gym. NHS would like to formally recognize and thank its members for all of its hard work this year!
Special thanks to our NHS Officers!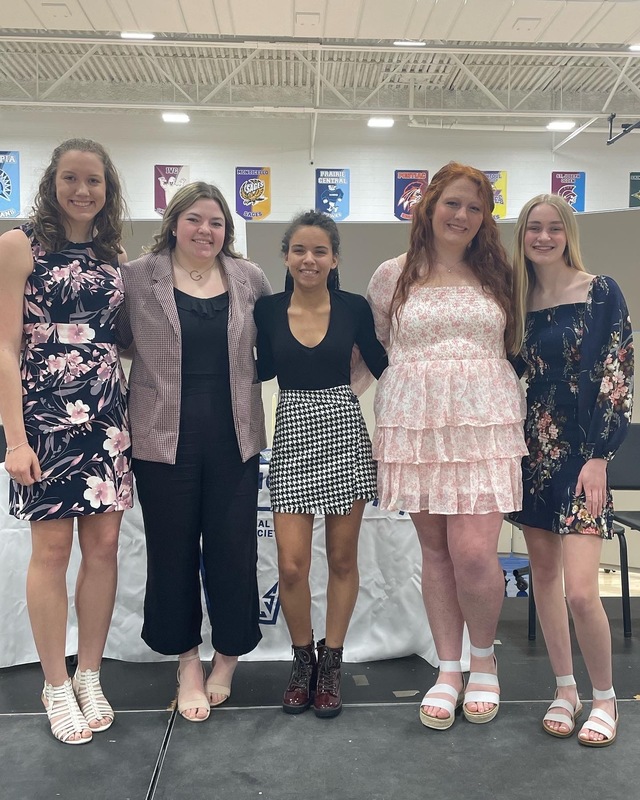 President Grace Castleman
Vice-President Shaelynn South
Officers Elizabeth Cleveland, Erin Dederich , Anna Sanders
We are pleased to announce the 2022-23 NHS Officers!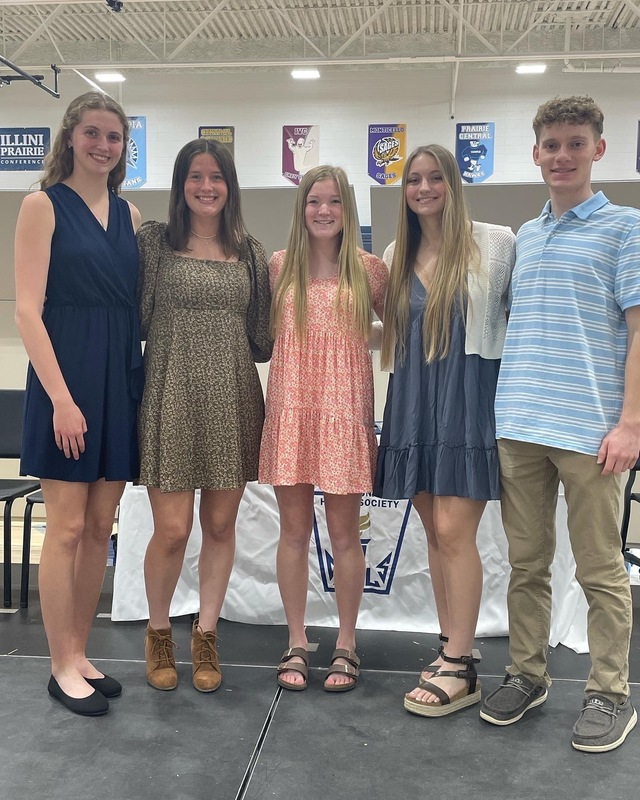 President Madeline Conway
Vice-President Isabelle Forrest
Officers Crystal Cornwell, Camdyn Lawson, Luke Pratt
Congratulations to the 2022 NHS Graduates!
Neil Alford
Abraham Bishop
Grace Castleman
Elizabeth Cleveland
Erin Dederich
Emily Eaton
Brenna Elgin
Livia Kimberlin
Alexander Kindred
Jacob C. Kindred
Kailey Little
Drake Nantz
Taylor Nowaskie
Anna Sanders
Kari Simpson
Shaelynn South
Rachel Spratt
Adam Swartzendruber
Hope Walter
Julia Winterland
Congratulations to the Continuing NHS Members!
Madison Bales
Anna Bieber
Kyla Birky
Taylor Boudeman
James Buck
Andrew Carroll
Madeline Conway
Chrystal Cornwell
Lexy Douglas
Ethan Evans
Lyndsey Fairburn
Logan Farquhar
Paige Finchum
Isabelle Forrest
Taylor Frye
Blaine Halley
Tarah Hilt
Edwin Hohulin
Elliott Hohulin
Taylor Huffington
Camdyn Lawson
Emily Mayberry
Maggie Mcnalis
Wynona Oo
Luke Pratt
Brooke Rogers
Payton Ruestman
Elijah Smith
Gunnar Wilson
Congratulations to the New NHS Members!
Rachel Andris
Michael Bagby
Melissa Bieber
Emma Books
James Brammeier
Blake Buatte
Caden Clark
Hannah Cleveland
Julia Collins
Sarah Cross
Christian David
Amy Dederich
Logan Demling
Jorgi Dupureur
Peyton Elgin
Andria Ewalt
Shelby Finchum
Danika Frazier
Cheyenne Hanlin
Keely Hilt
Savannah Hoeft
Paige Johnson
Anna Kindred
Caden Kindred
Jacob Lawless
Taylor McCuen
Jayson Michel
Easton Nowaskie
Alexander Olsen
Nicholas Olson
Rylie Passmore
Keaton Peifer
Rylee Robb
Charles Roberts
Brooke Rycyzyn
Elizabeth Shaffer
Kyler Simpson
Katherine Springer
Jordyn Turner
Kyra West
Keaton Wille
Samantha Williams
Aime Witham
Nolen Yeary