If you have been thinking about joining the high school cross country team but you aren't sure what to expect. Please join us this Wednesday morning 6/7 at 8:00am at the high school to try it out. We will split into pace groups and go for an easy run, so don't be intimidated! If morning doesn't work for you we will also meet Monday 6/12 at 6:30pm. Contact coach Randi with any questions
Randi.Krehbiel@olympia.org

OHS Girls Swimming: Any swimmers who missed the meeting last week please email Coach Jenny Gillis at
jenny.gillis@olympia.org
to receive the information for summer workouts and to gain access to the Remind group for updates.
Attention: incoming freshman-senior boys interested in cross country, if you would like to be added to Coach Randi's remind group please email her at
Randi.krehbiel@olympia.org
. Running/lifting plans as well running group times for throughout the summer will be communicated.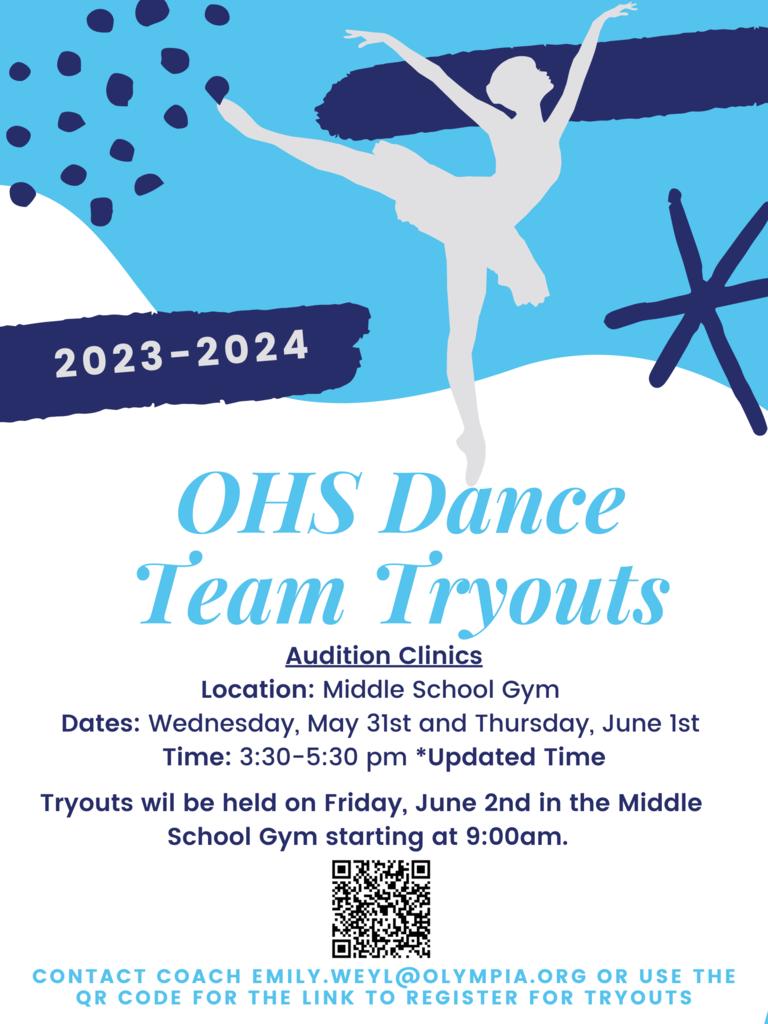 Congratulations to junior Keagan Uphoff on a fantastic track season! Keagan competed in the class 2A IHSA State Meet at Charleston today. Keagan ran 15.69 in the 110 meter high hurdles, placing 19th; he cleared 6' 0.75" in the high jump, which had him tied for 12th place; and he ran a 40.90 in the 300 meter intermediate hurdles, placing him 10th and missing finals by 0.01 second!

OHS CHROMEBOOK RETURN REMINDER When: Wednesday, May 24th & Thursday, May 25th* (as soon as the device is no longer needed for classwork) Where: Cross Hallway Behind the Library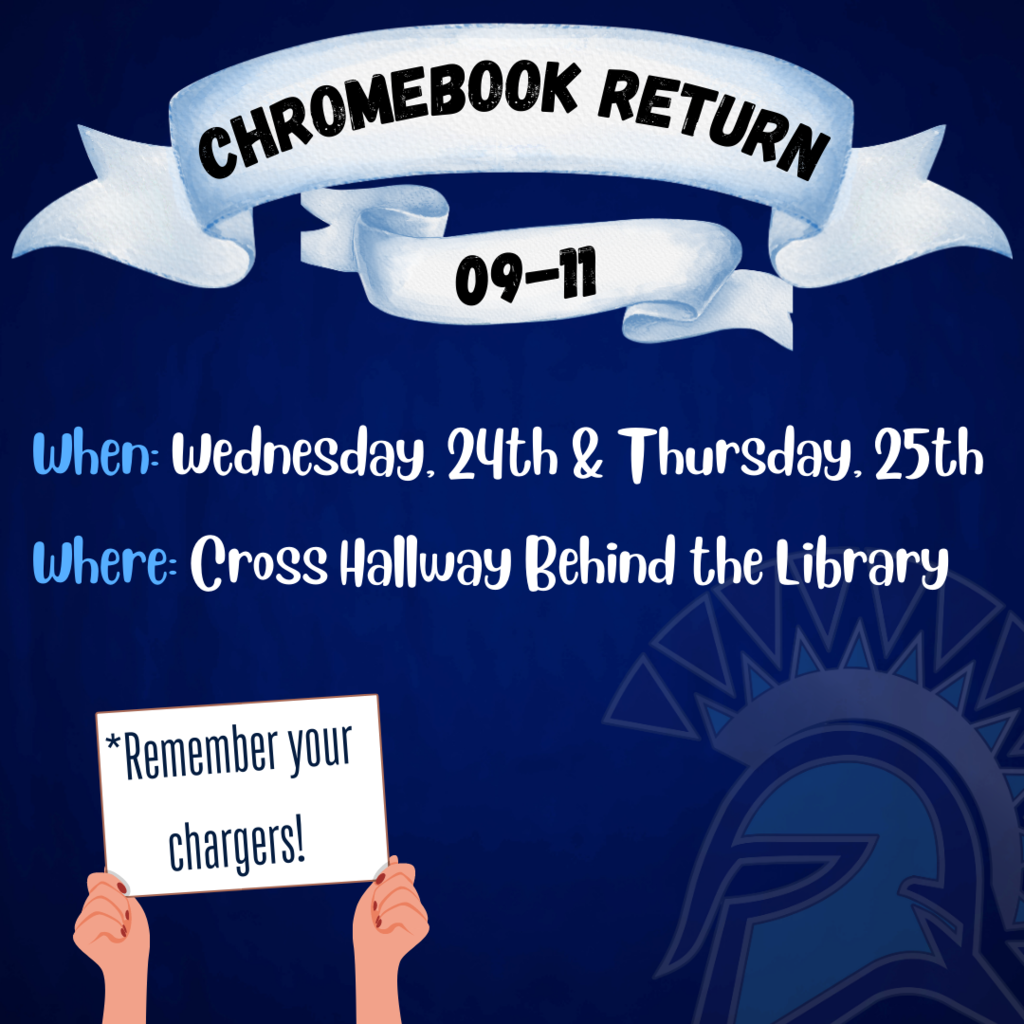 Digital tickets for the softball sectional game at Quincy Notre Dame can be purchased by using the QR code or going to gofan.co The IHSA requires digital tickets for sectionals and beyond.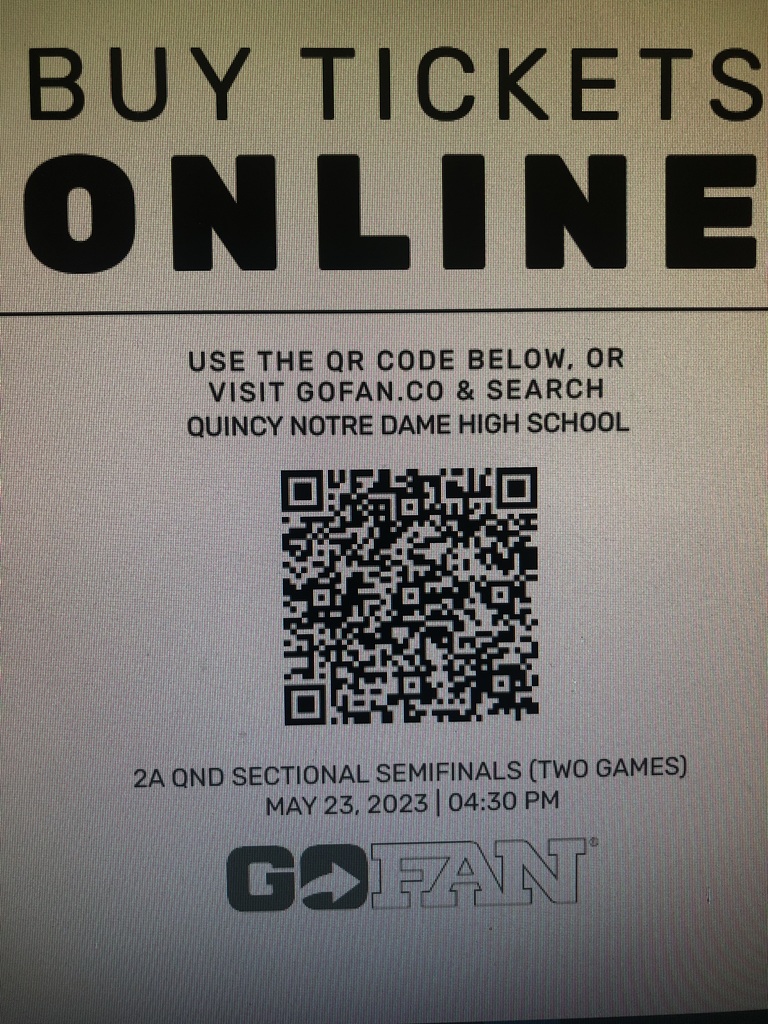 Celebrated some deserving Spartans at the Illinois State Board of Education - Those Who Excel Banquet. These Spartans do amazing things for our District and their schools every day. The 6th Grade OMS Team, Sandy Byrd, Cat Jennings and Emilie Ruppert all received Meritorius Service awards. Emily Weyl, Early Career Educator, received an award of Excellence. Congrats to all our Spartans!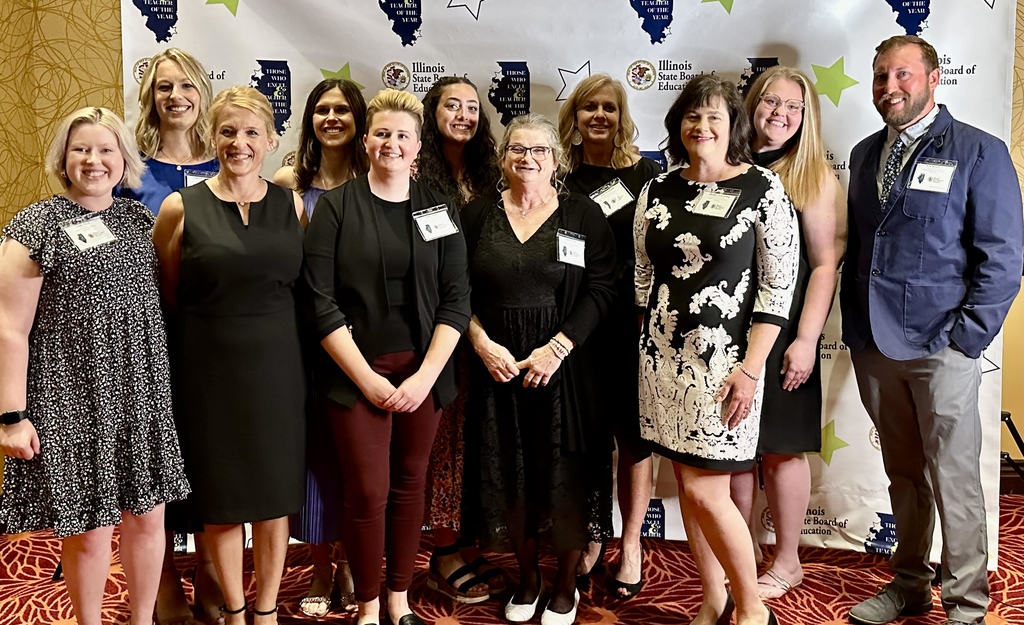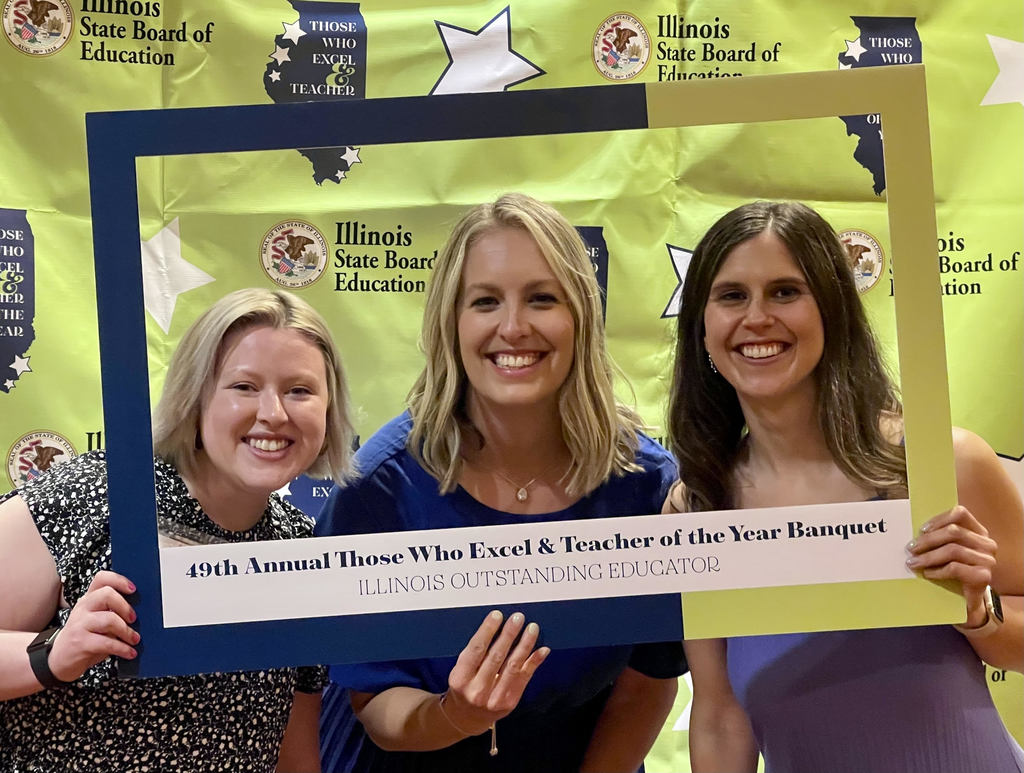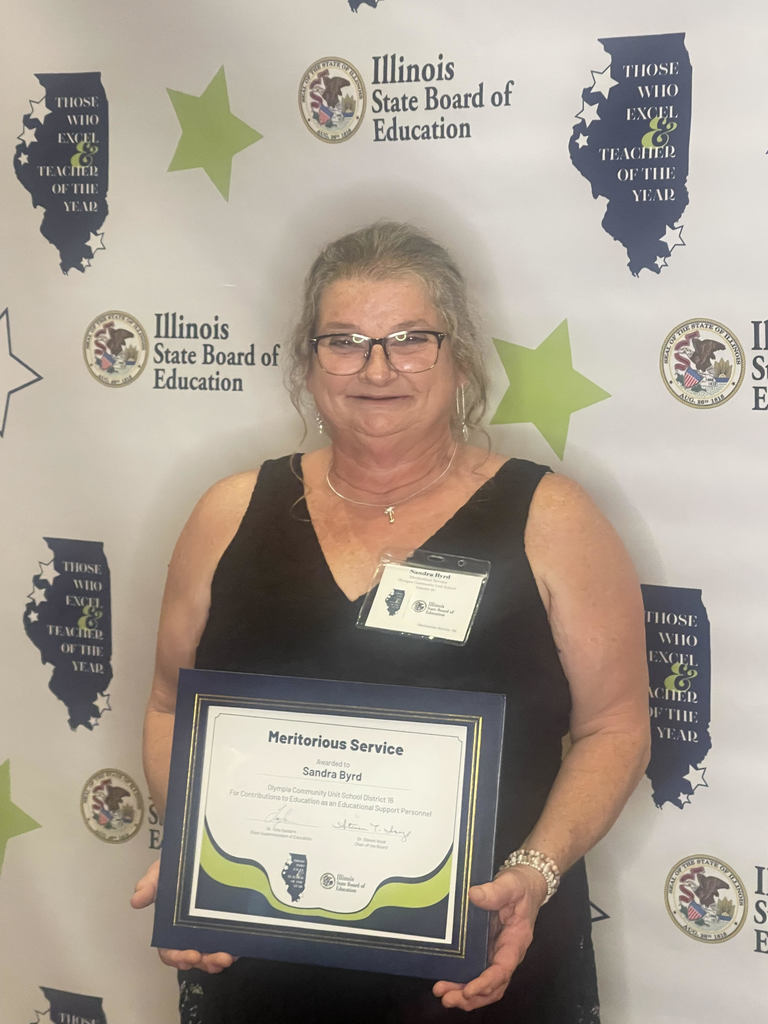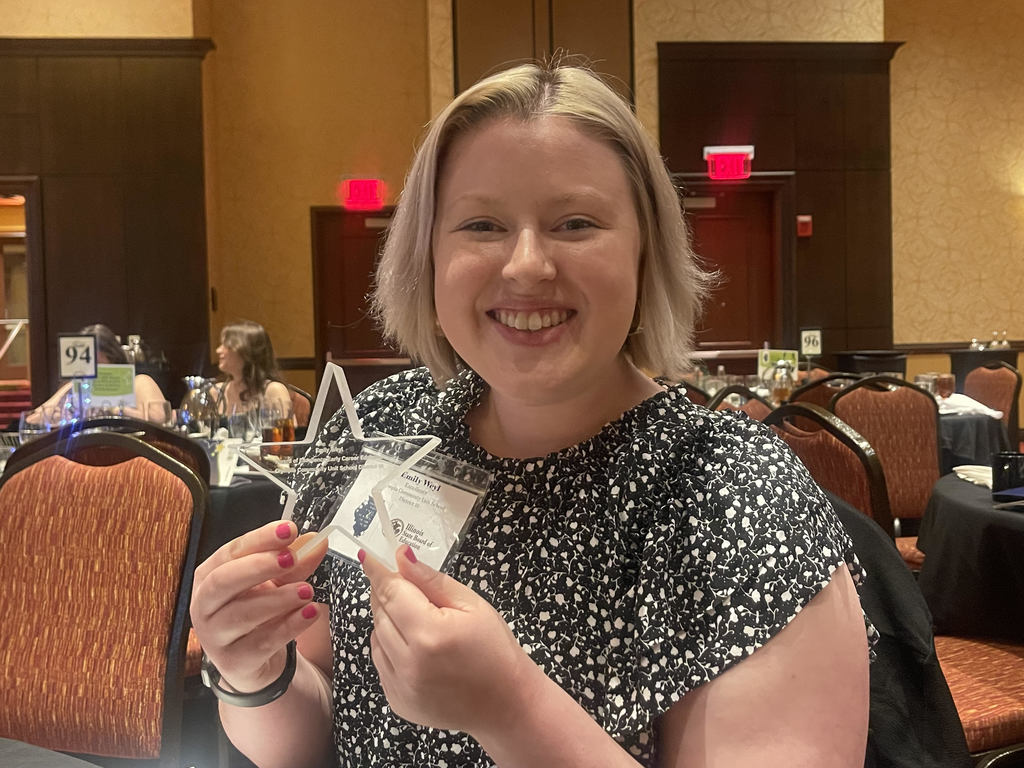 Olympia Spartans are 2A Regional Softball Champions with a 9 to 1 win today over Carlinville. The Spartans will play in the sectional at Quincy Norte Dame on Tuesday May 23rd at 6:30pm.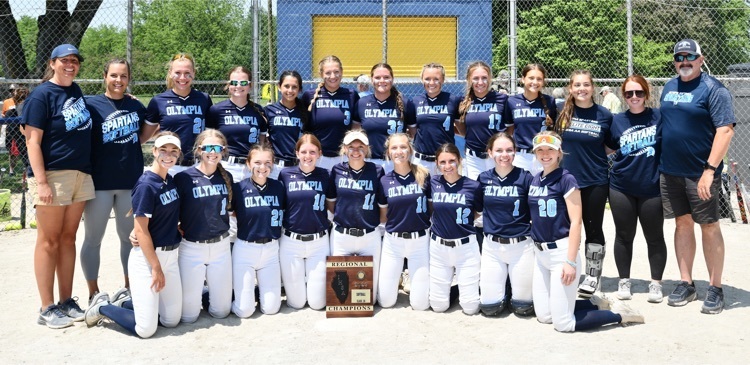 That's a wrap for the Olympia girls track team. It didn't end how we were hoping but all 3 of these girls have so much to be proud of!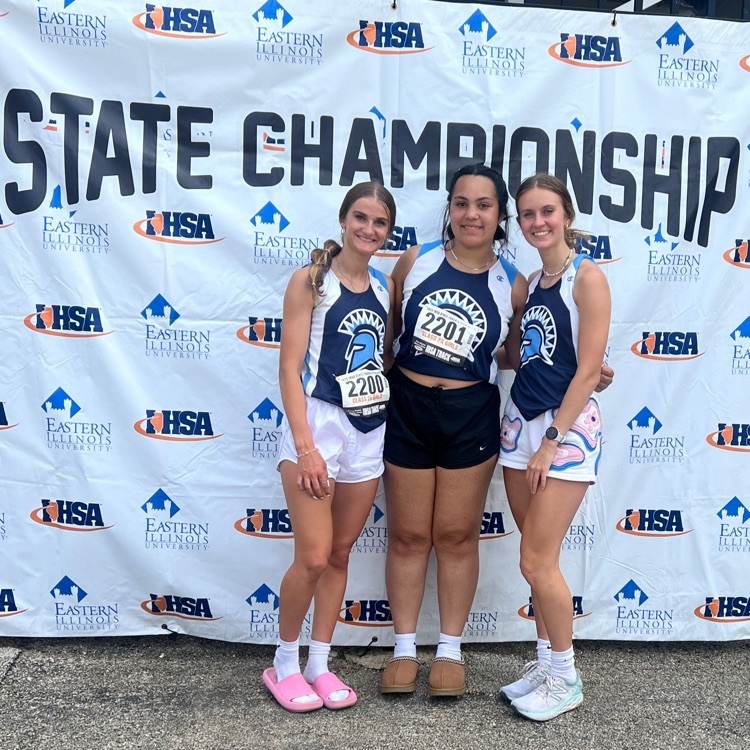 ​Students in Art 1 and 2D Art have displayed some of their best work in a virtual art show this year. Though they were unable to have a physical show this semester, students are proud to have their work seen online by the Olympia community. Visit the online gallery with this link:
https://padlet.com/nataliebready1/art-show-spring-2023-vh945g4yusgojw8z
Thank you for your support!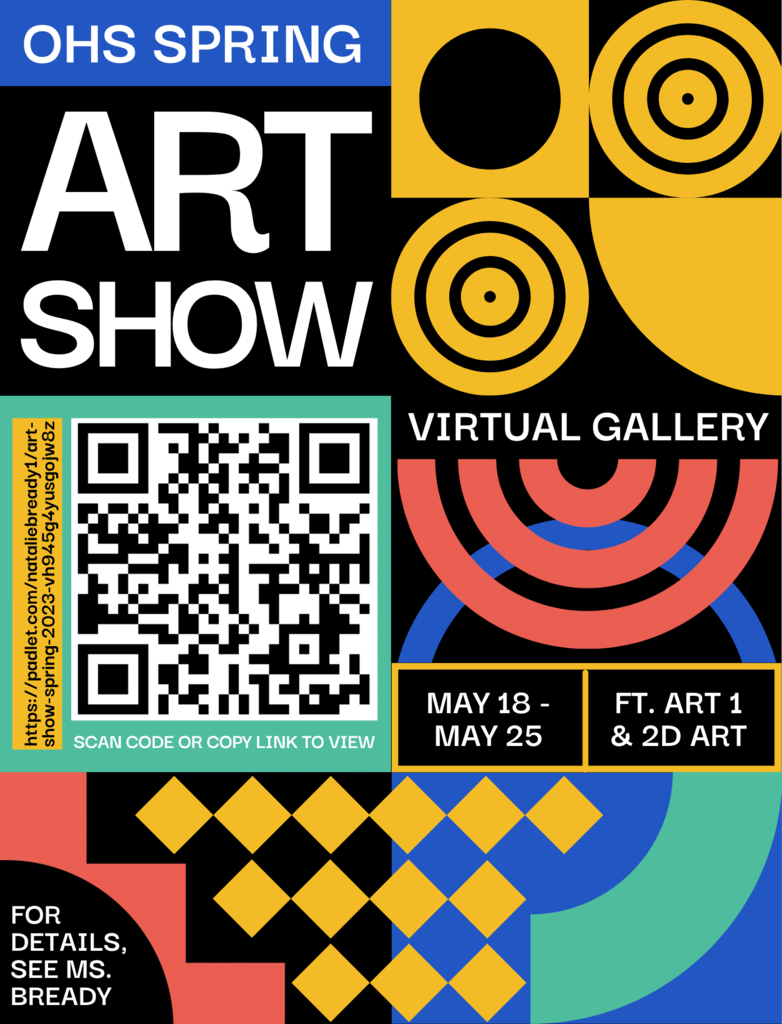 The Hambrick Foundation provides grants to teachers who dedicate their lives to empowering individuals with disabilities to achieve their highest potential. Today, they awarded the Olympia Transition Program and Mr. Kris a $5,000 grant for their classroom! The OTP is proud to prepare students for their transition out of high school by engaging in the skills of independence, advocating, and a growth mindset. Congratulations, Mr. Kris!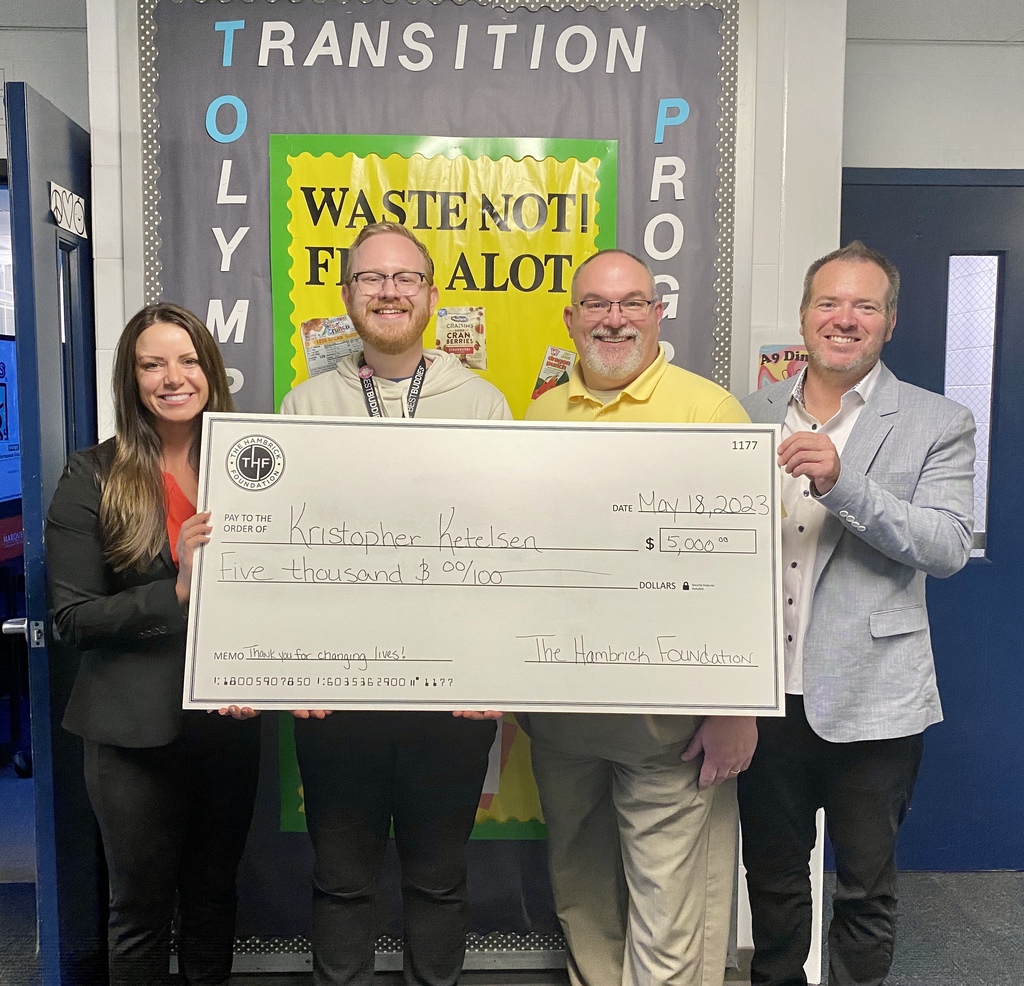 The Olympia Girls Basketball program is hosting a basketball camp June 5th-June 7th. To register your girl(s), fill out the information form on the attached flyer and send in to the high school office. THE DEADLINE FOR CAMP FORMS IS MAY 26TH for a guaranteed t-shirt.

OHS STEM Geometry students calculated the height of the flag pole using Right Triangle Trigonometry and a Transit Tool.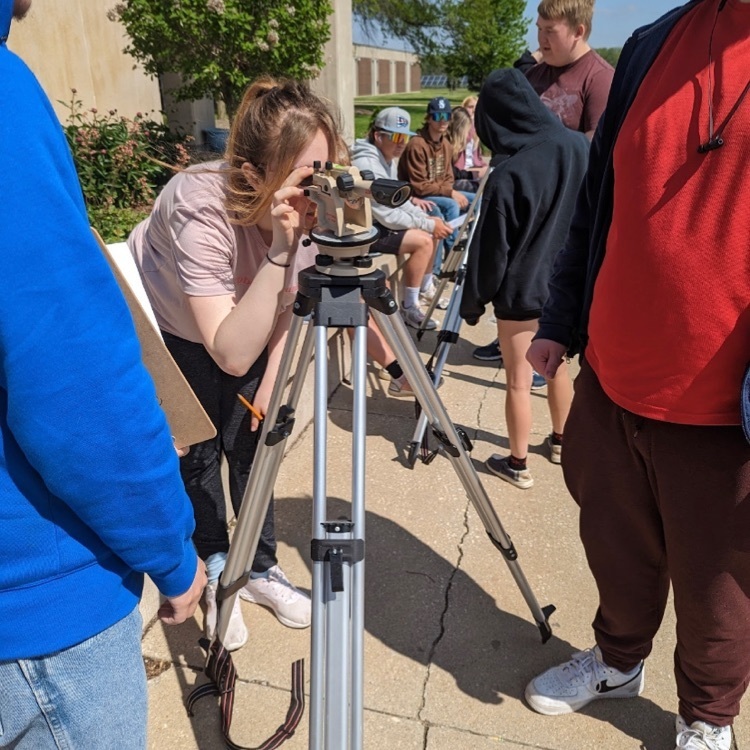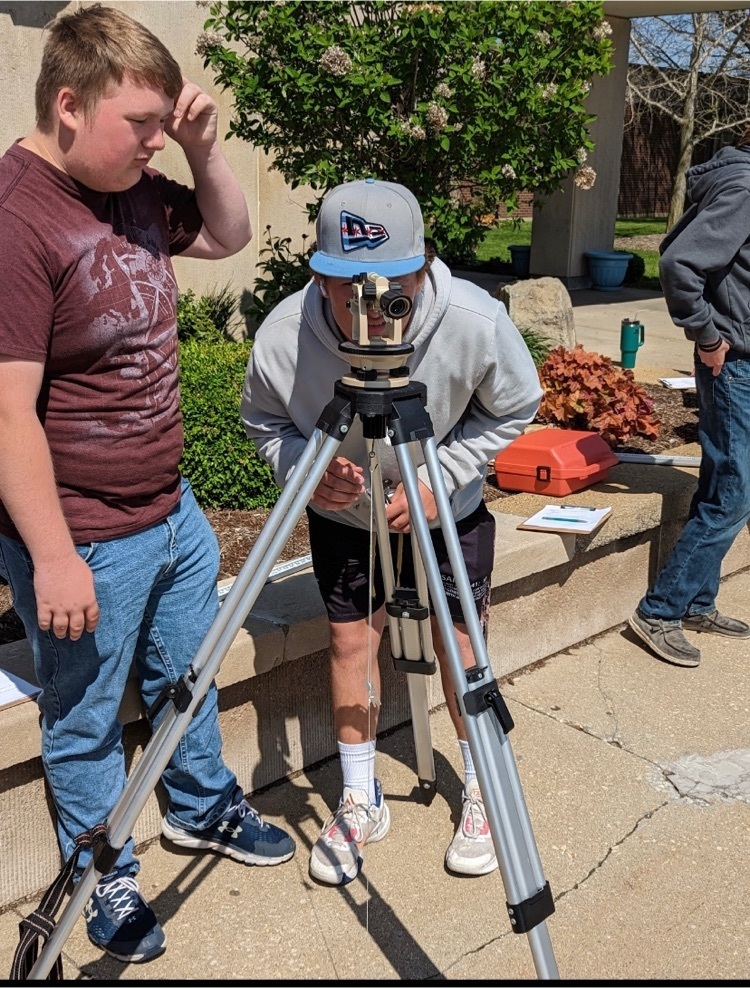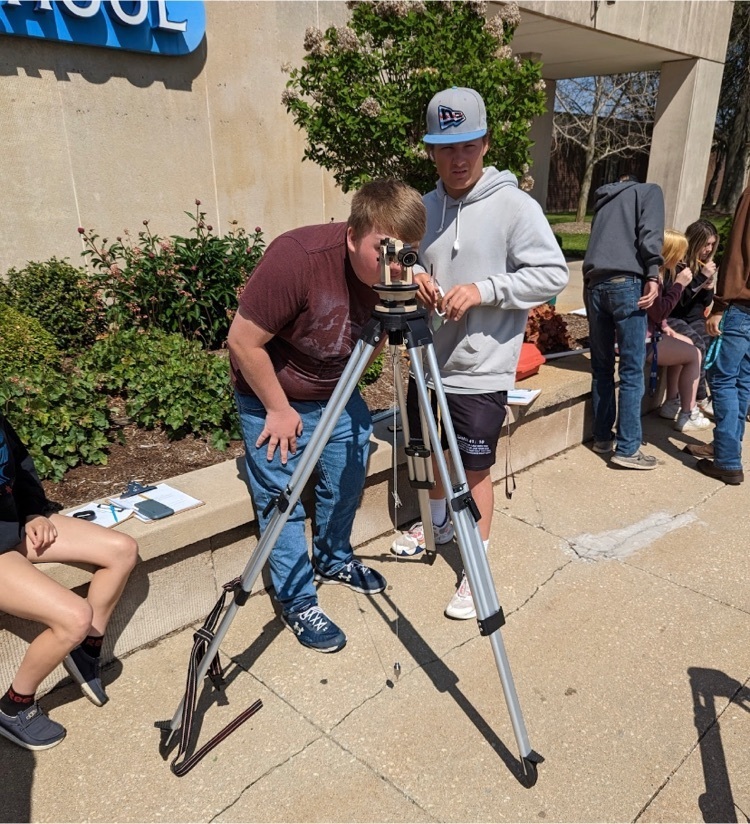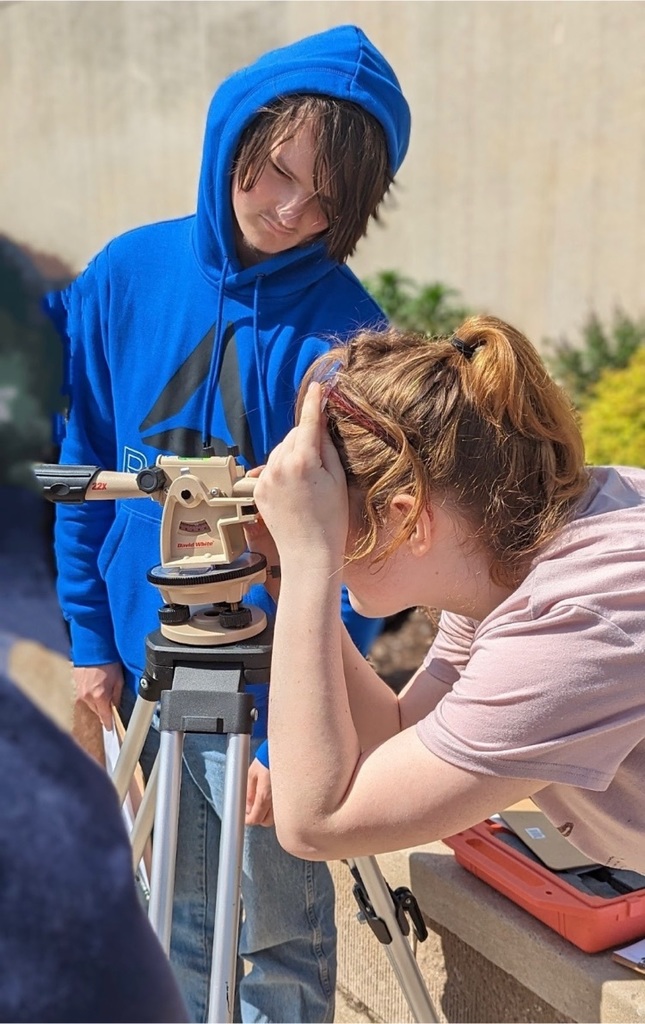 The OHS boys' track team traveled to Dunlap tonight to compete in the 2A Sectional meet. Congrats to Keagan Uphoff for qualifying for the IHSA State Meet next weekend at Eastern Illinois University in 3 events. Keagan finished 4th in the high jump (6' 1"), 2nd in the 110 meter high hurdles (15.63), and 2nd in the 300 meter hurdles (40.91). Other placers were Cooper Phillips, Wyatt Reinhart, Logan Demling, and Jacob Lawless taking 6th in the 3200 meter relay and Cohen Alexander taking 3rd in the 400 meter dash with an all-time best time of 52.74! Caden Clark had an all-time best in the 3200 at 10:49.65 and Nolen Yeary finished his season with an all-time best in the discus with a toss of 117' 10.5"! Congrats to all on a great season and good luck to Keagan next weekend at Charleston!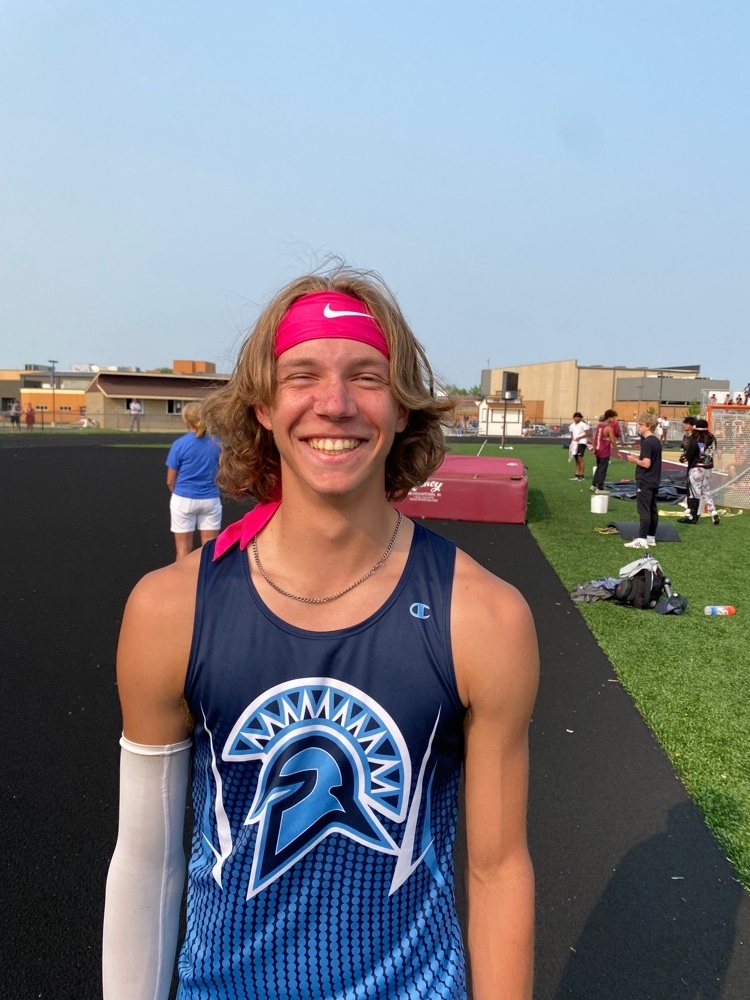 SENIOR CHROMEBOOK COLLECTION When: Tuesday, May 16th & Wednesday, May 17th* Where: Cross Hallway Behind the Library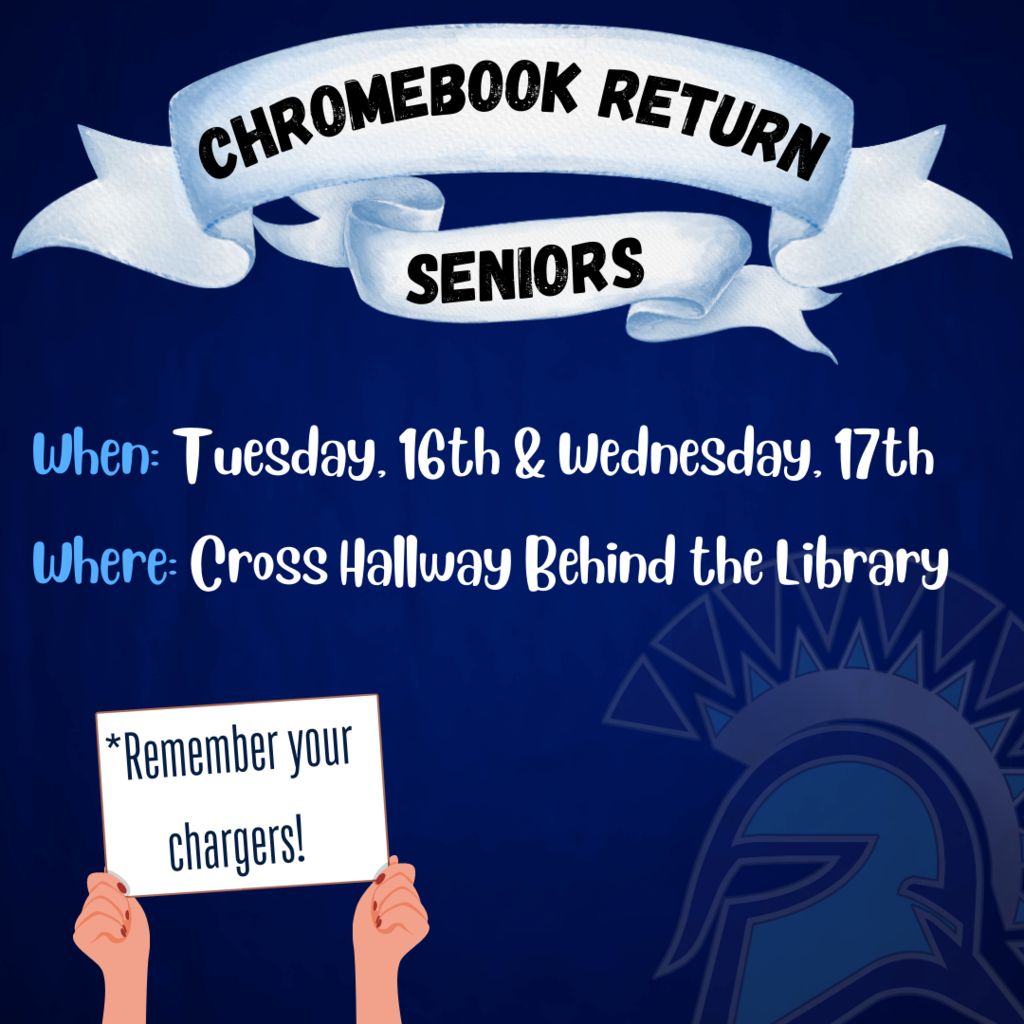 Reminder: Girls Cross Country sign up/informational meeting for 23/24 season is today right after school. Meet in the OHS media center/library. This will be a quick meeting!

Mr. Hendricks' Economics class traveled to Chicago to tour the Federal Reserve Bank of Chicago and learned more about the circulation of money, interest rates, and the role of the FED in our economy!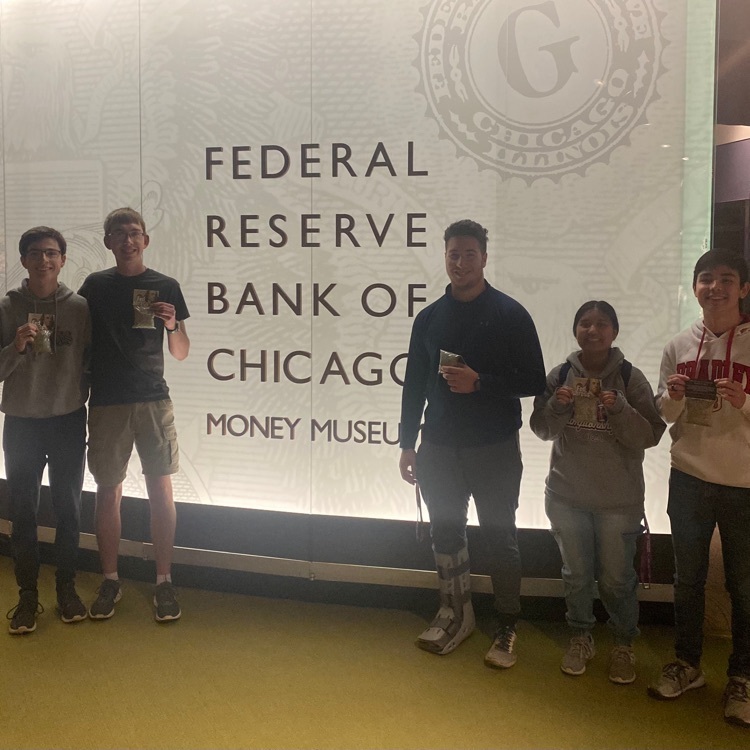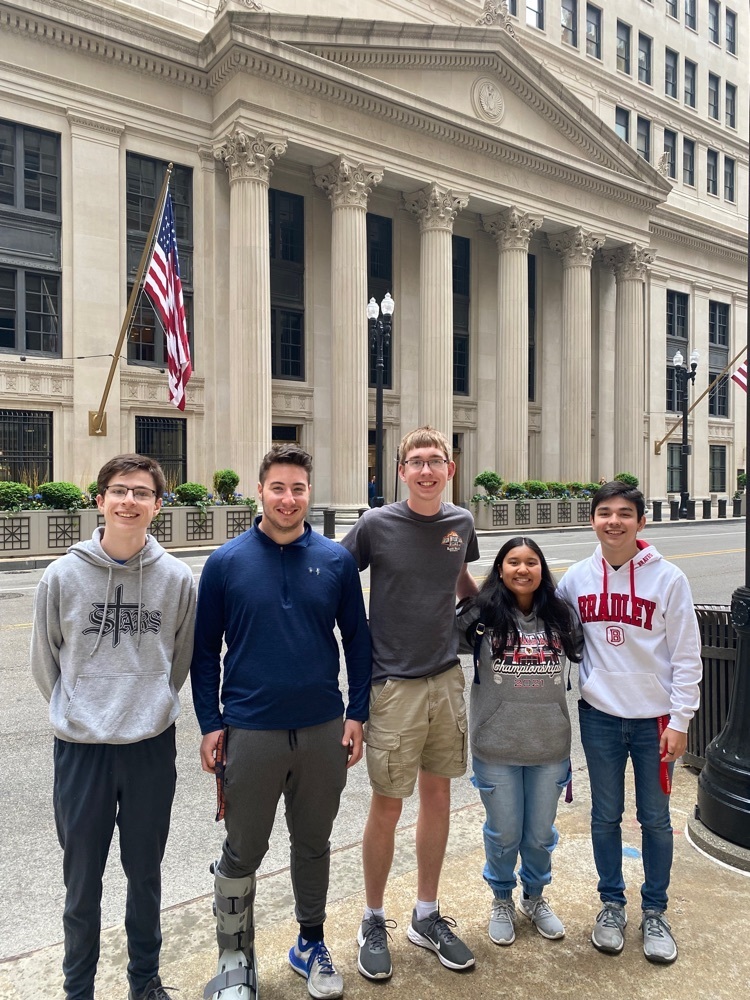 The Olympia Board of Education recognized OHS students. State FFA degree winners - pictured are Tarah Hilt and Brooke Rogers (not pictured Logan Demling). Also, state qualifiers in WYSE and ICTM Math competitions - Amy Dederich (English), Cameron Dickhut, Elijah Bishop (Math)