Today´s College Spotlight is Paul Mitchell The School, Normal!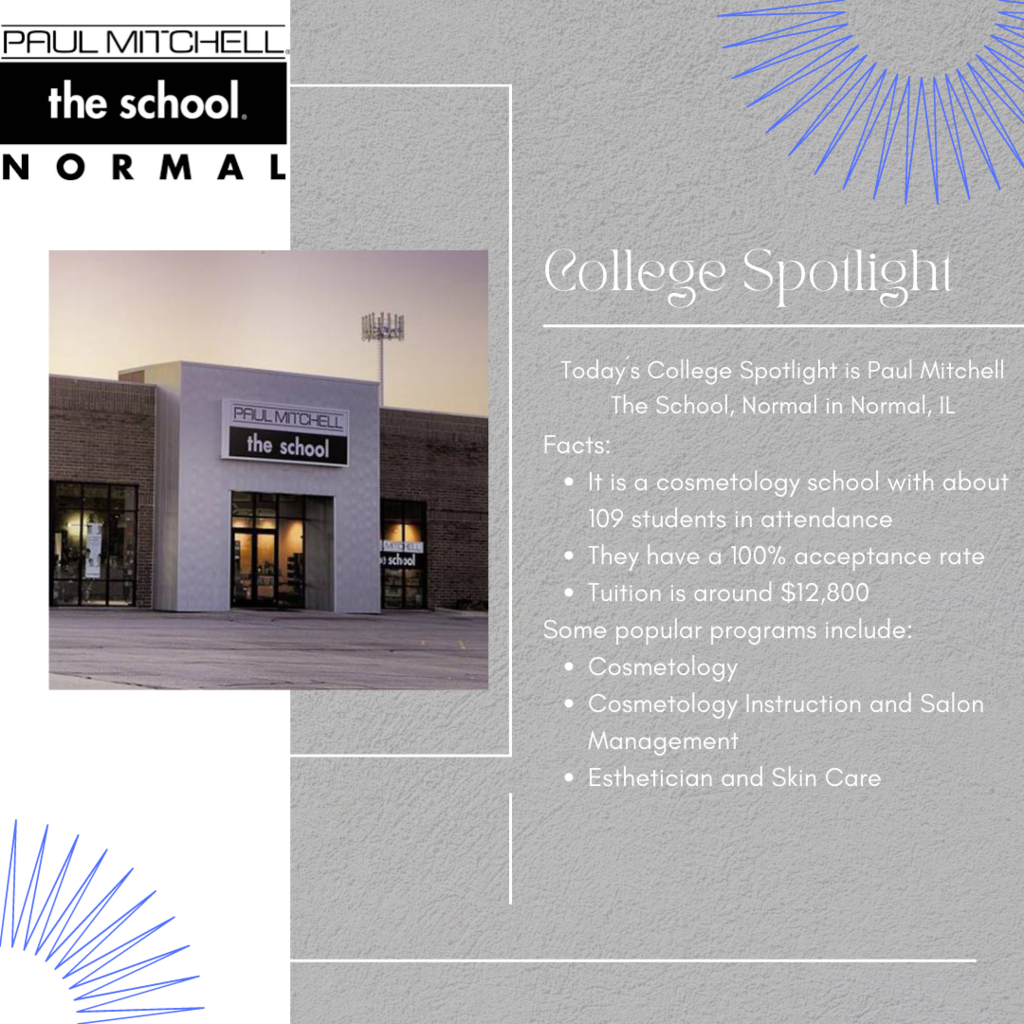 Congratulations to senior Supitcha Siltman for being awarded the Illinois Council for Exceptional Children School to Work Scholarship! Your parents and teachers are SO proud of you! #SpartanProud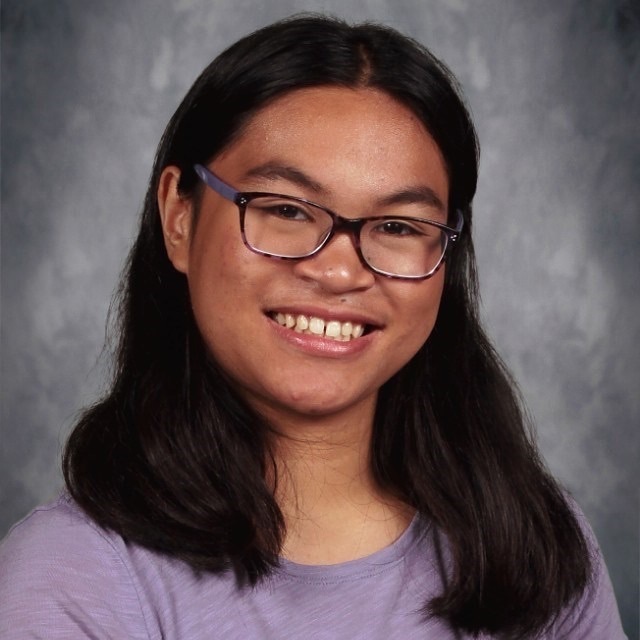 The OHS theater department will perform ¨The Wizard of OZ¨ in the OHS auditorium on May 12th at 7:00 pm, May 13th at 7:00 pm, and May 14th at 2:00 pm. Tickets are $8 for students and $10 for adults and will be available at the door. The Wizard of Oz follows the story of Dorthy (Anna Kindred) and her friends she meets during her journey through Oz: The Scarecrow (Davis Rogers), The Tinman (Michael Bagby), and The Lion (Reid Kelly). At each performance, there will be character boxes of each character where you can put donations or notes for your favorite character or actor. The donations are for the OHMS theater department. Alumni night for previous students in the theater will be on Friday, May 12th. This cast and crew have changed places of practices and performances to be able to put on this performance for you all! So please come out and support us! (Photo from ohms. theatre on Instagram)
Today´s College Spotlight is Missouri State University!
Congratulations to Melissa Bieber for making it to state in the 300m hurdles, Anna Bieber for making it in the 800 and Kyra West in discus!! It was a tough day today, but everyone should be proud of themselves!
Girls, come find out about the 23/24 cross country season. Even if you are unsure come to the meeting and find out what we have planned.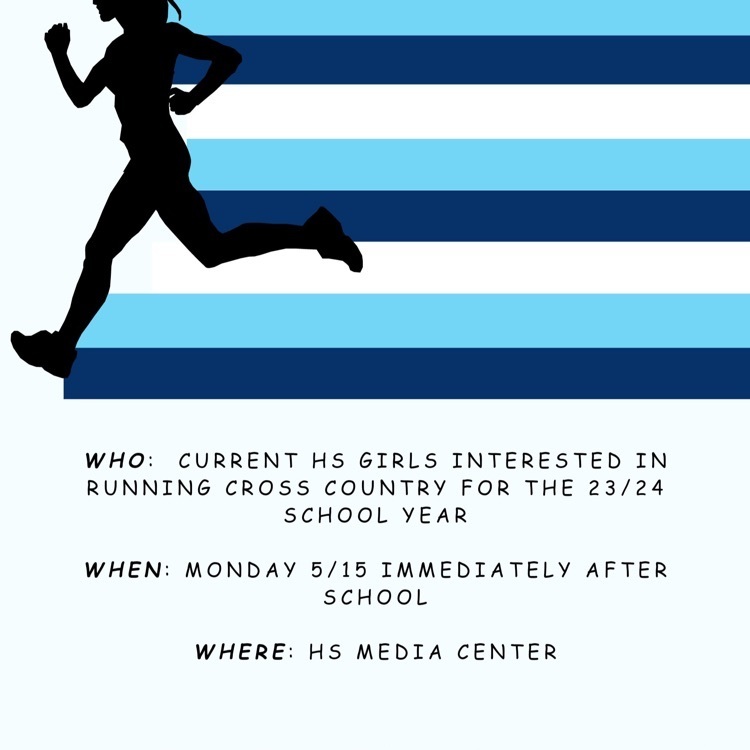 The OHS girls track team is heading to Kankakee to compete In sectionals today. Wish them luck, they have set big goals and would love the support as they try to reach them! Go Oly!

Thank you to our school Nurses and health clerks that take care of the students and staff in our District. We appreciate you!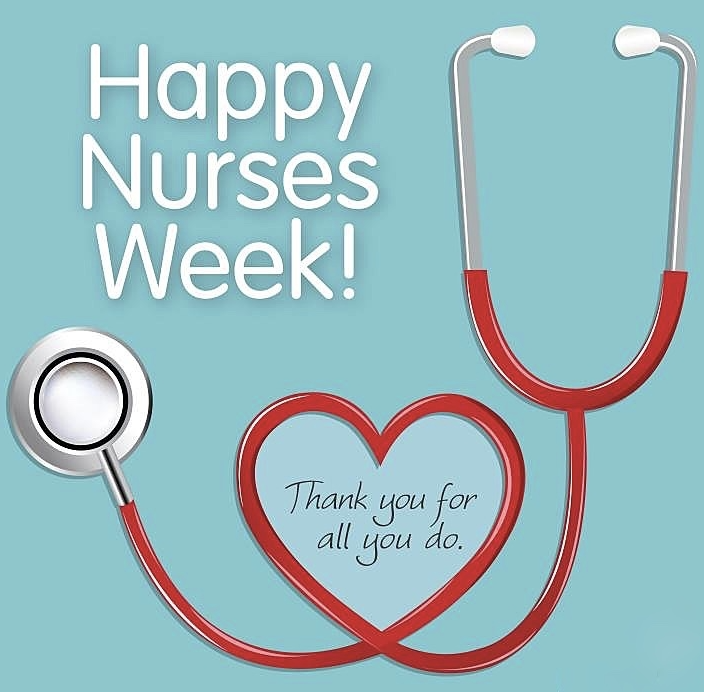 Happy Teacher Appreciation Week to our amazing and dedicated teachers!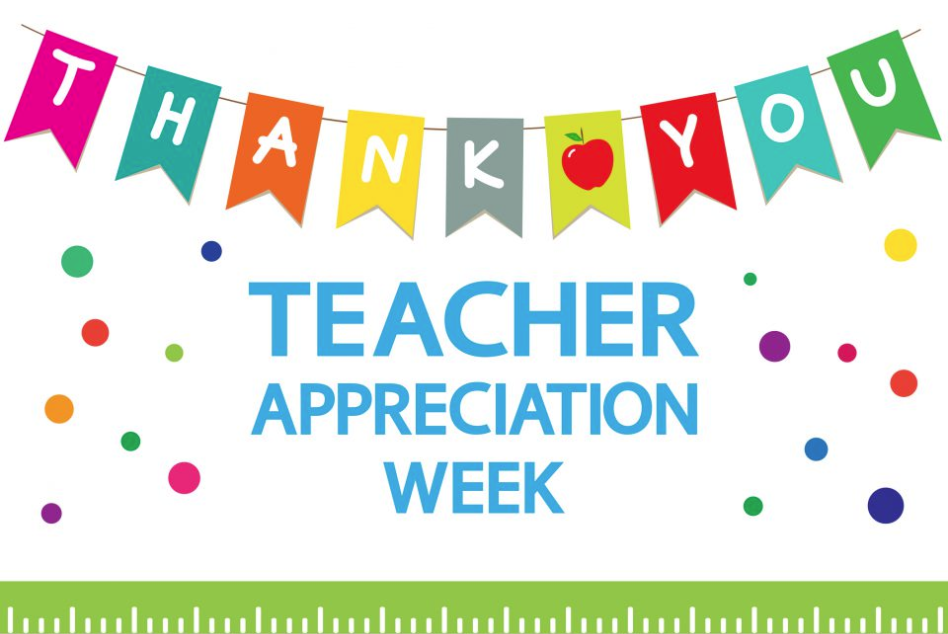 Corn Belt Energy supports innovation in the classroom through an Education Grant Program. Congratulations to Mrs. Bowers for being a recipient of the 2023 Corn Belt Energy Education Grant! Mrs. Bowers received $1,500 to use in her math classroom.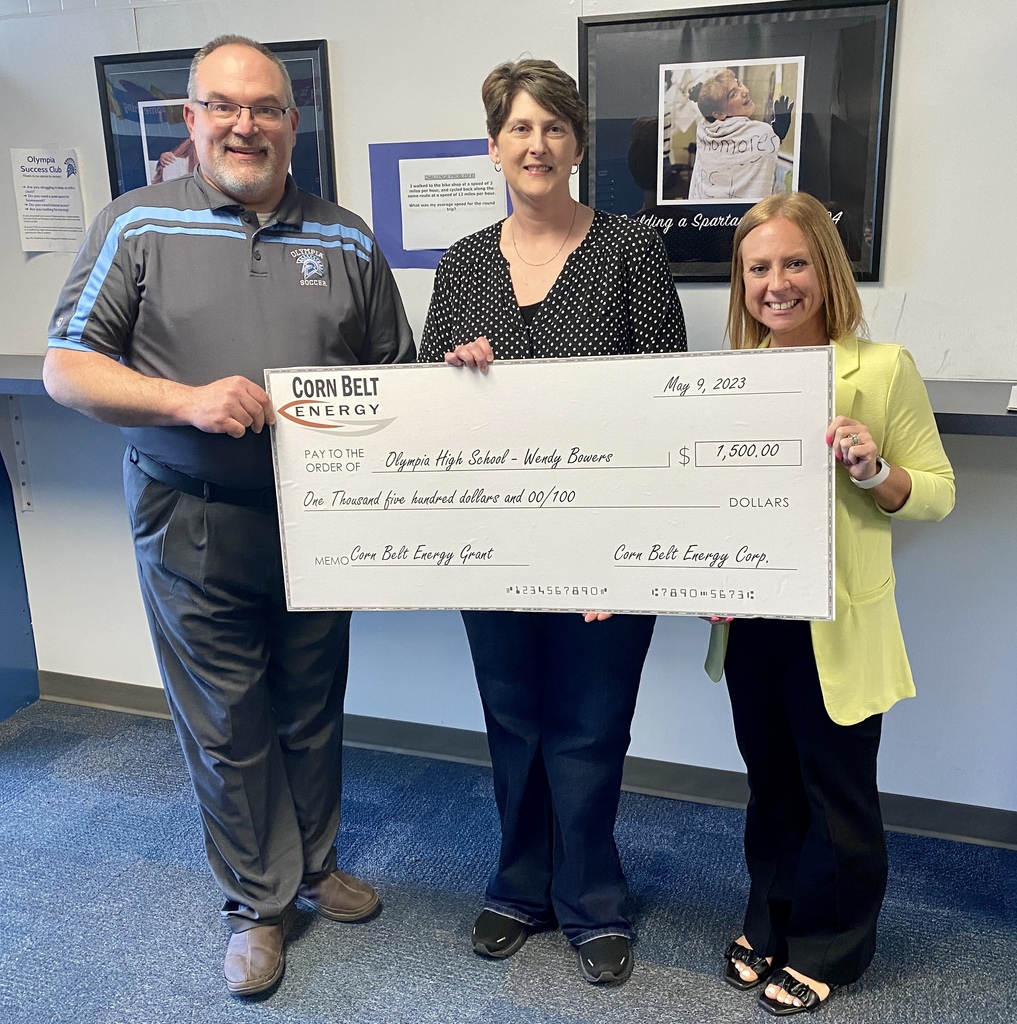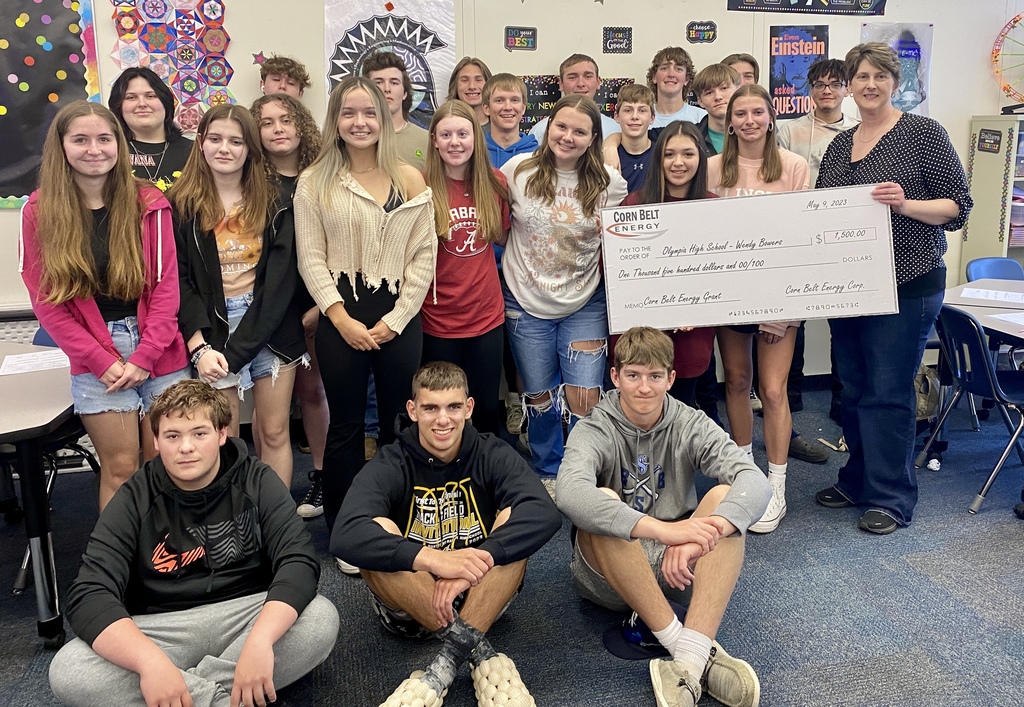 Today´s College Spotlight is Methodist College!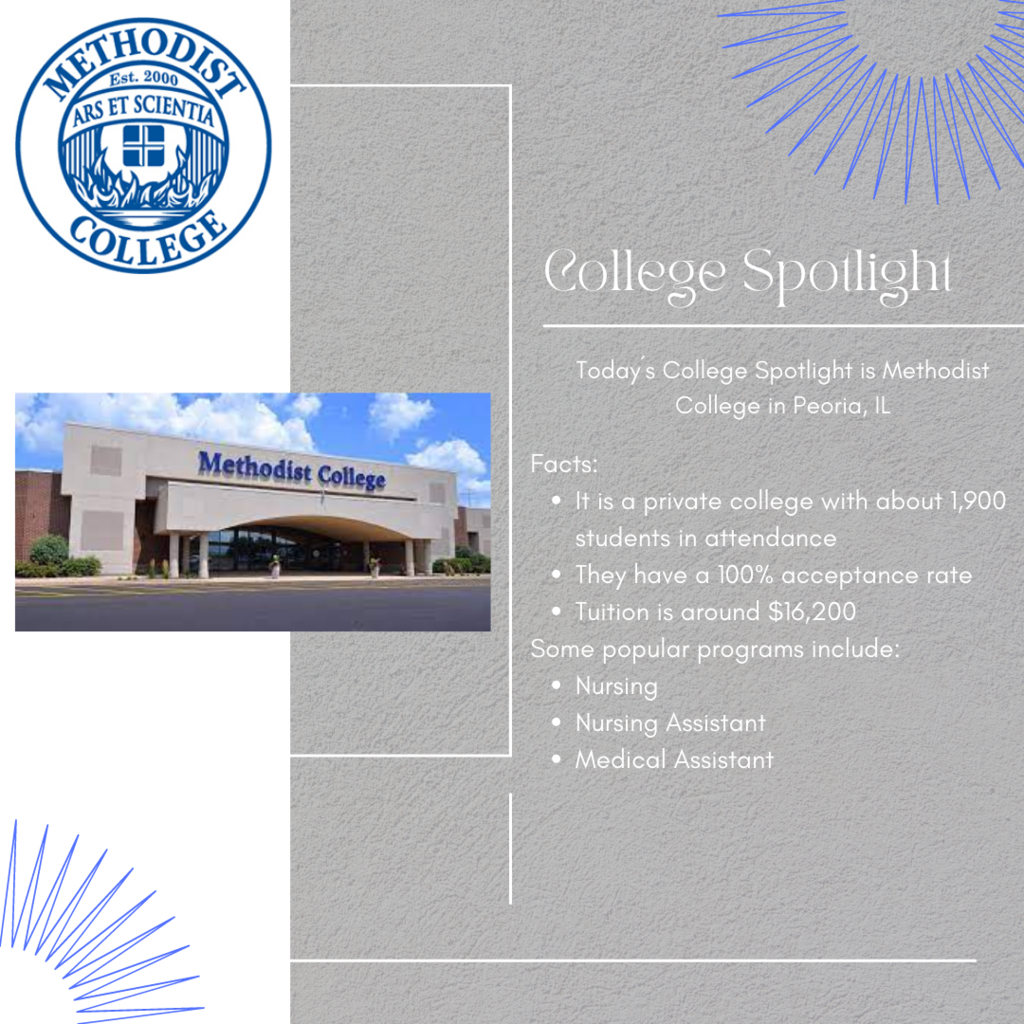 Olympia High School would like to welcome Lyndon Jason as our new varsity head boys basketball coach.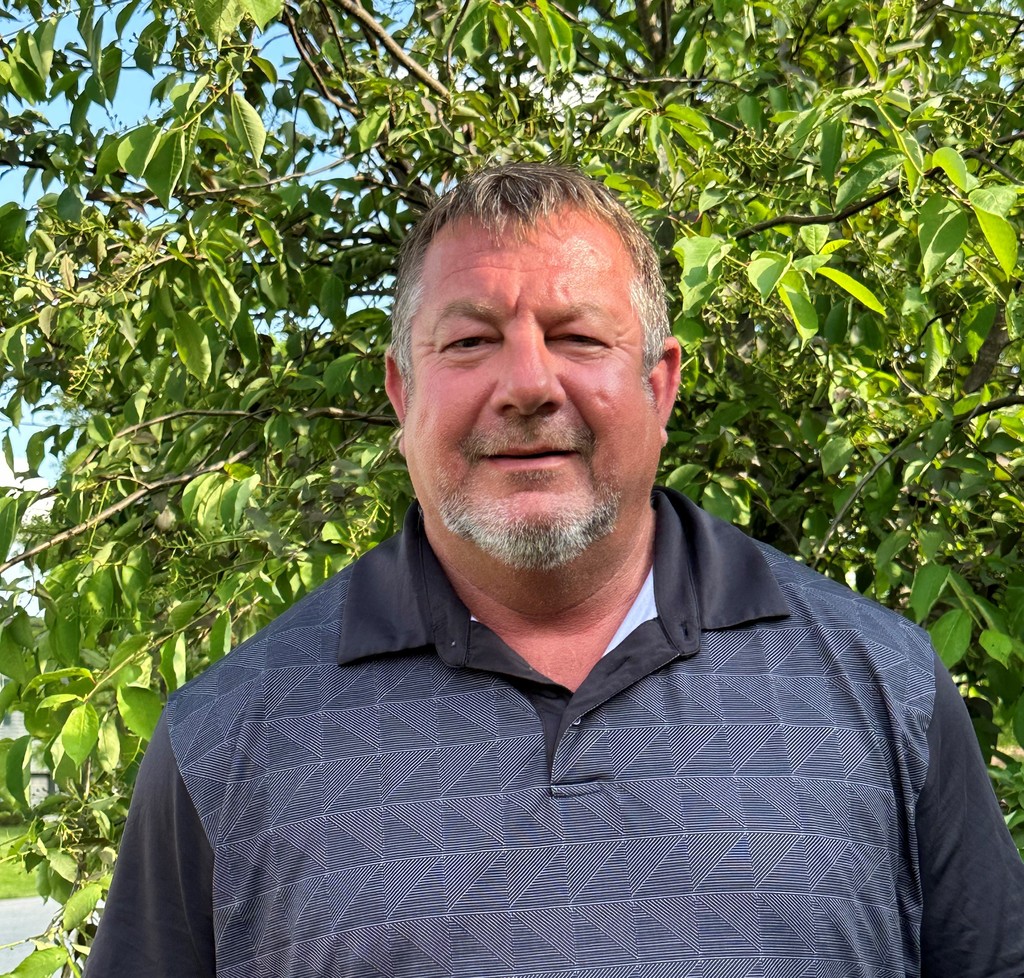 Interested in trying out for the OHS Dance Team? Email Coach
Emily.Weyl@Olympia.org
for more info about registering for tryouts!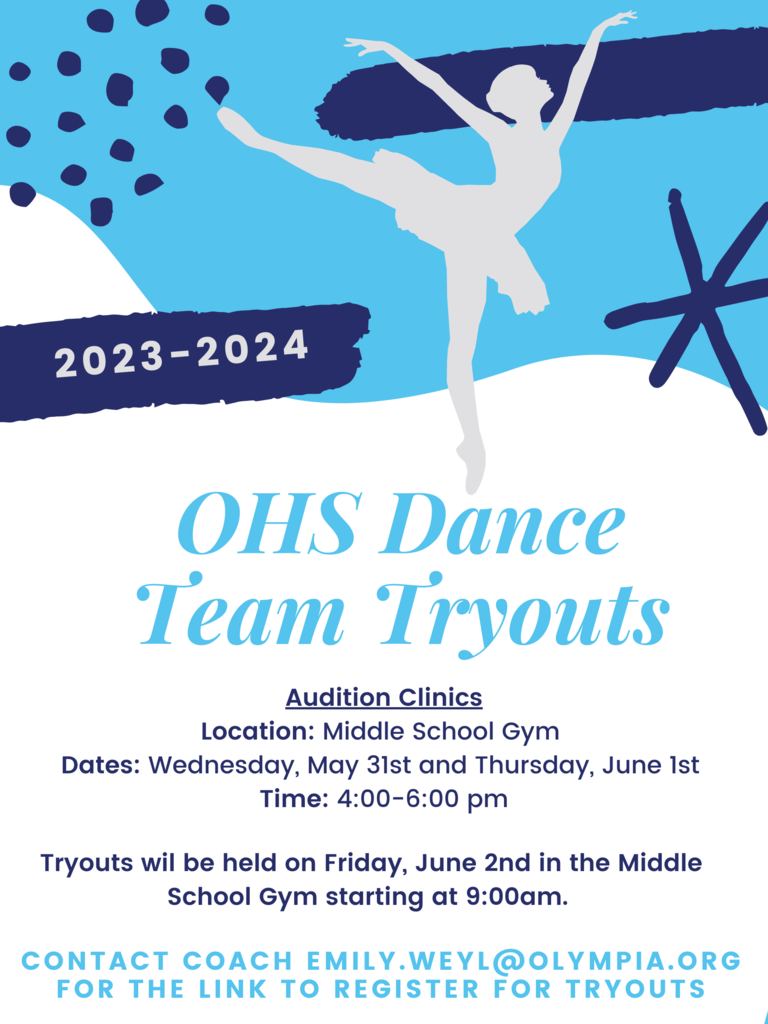 Interested in trying out for the OHS Dance Team? Email Coach
Emily.Weyl@Olympia.org
for more info about registering for tryouts!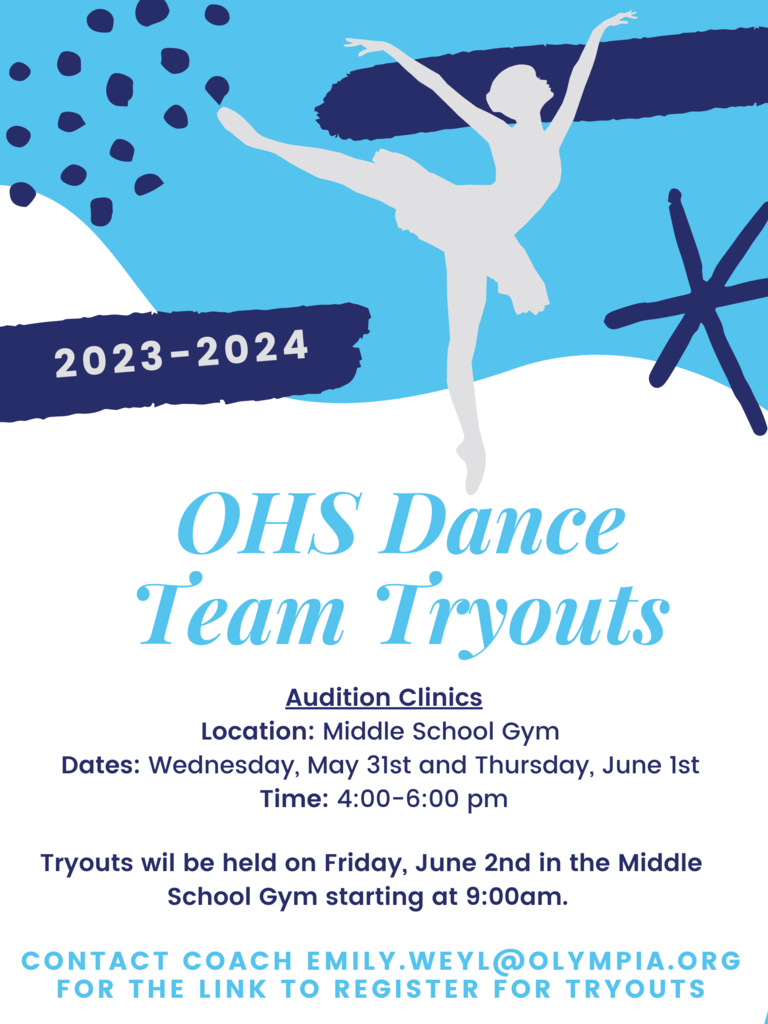 OHS's annual Hall of Fame/Senior Recognition banquet was held on Sunday May 7th. Seniors were recognized for their activity participation and the 2023 Hall of Fame Class of Collin Schopp, Jane Richter, T. Ronald Nixon (deceased), David Stine and Connor Stine were inducted.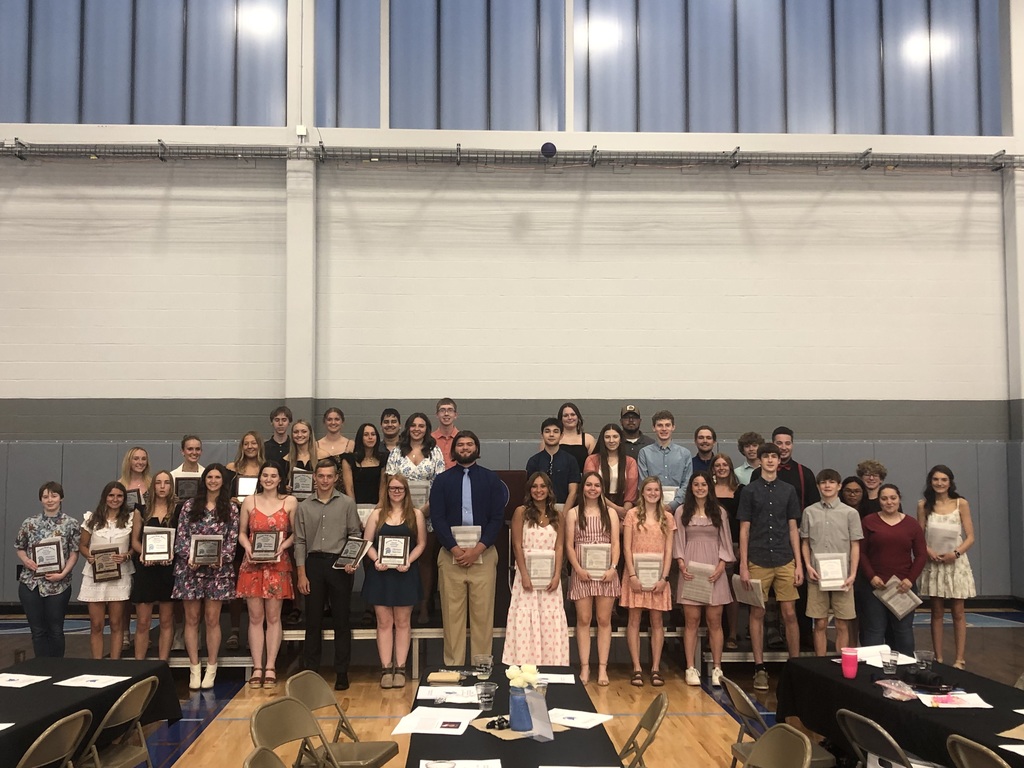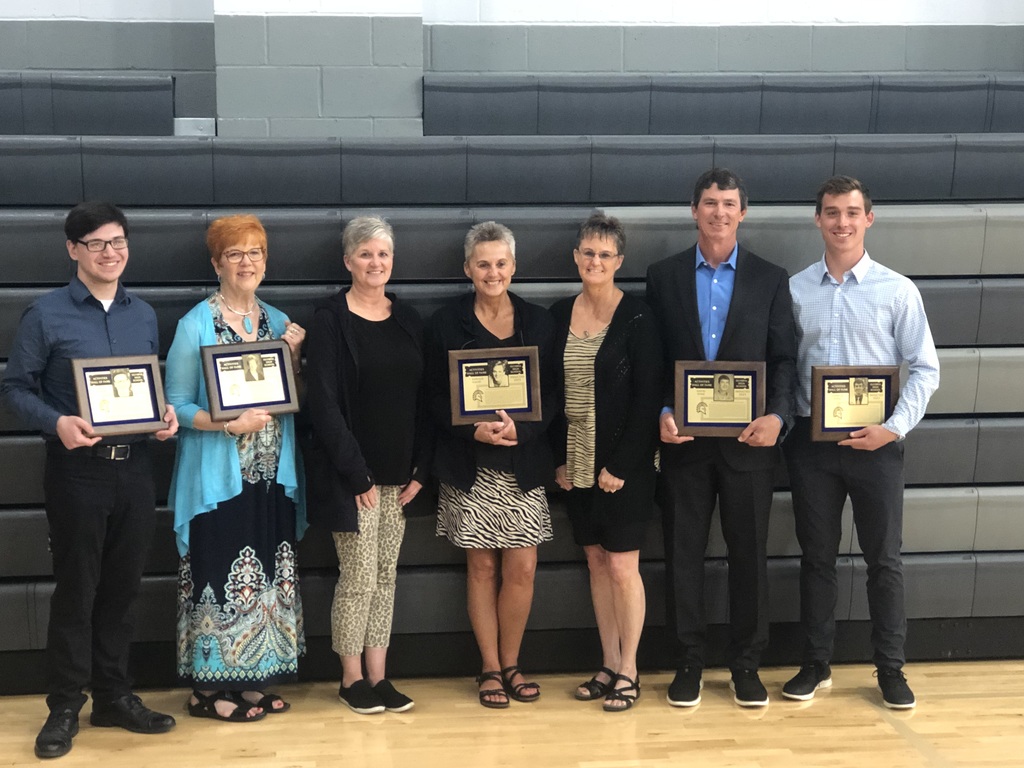 Today's College Spotlight is Lincoln Land Community College!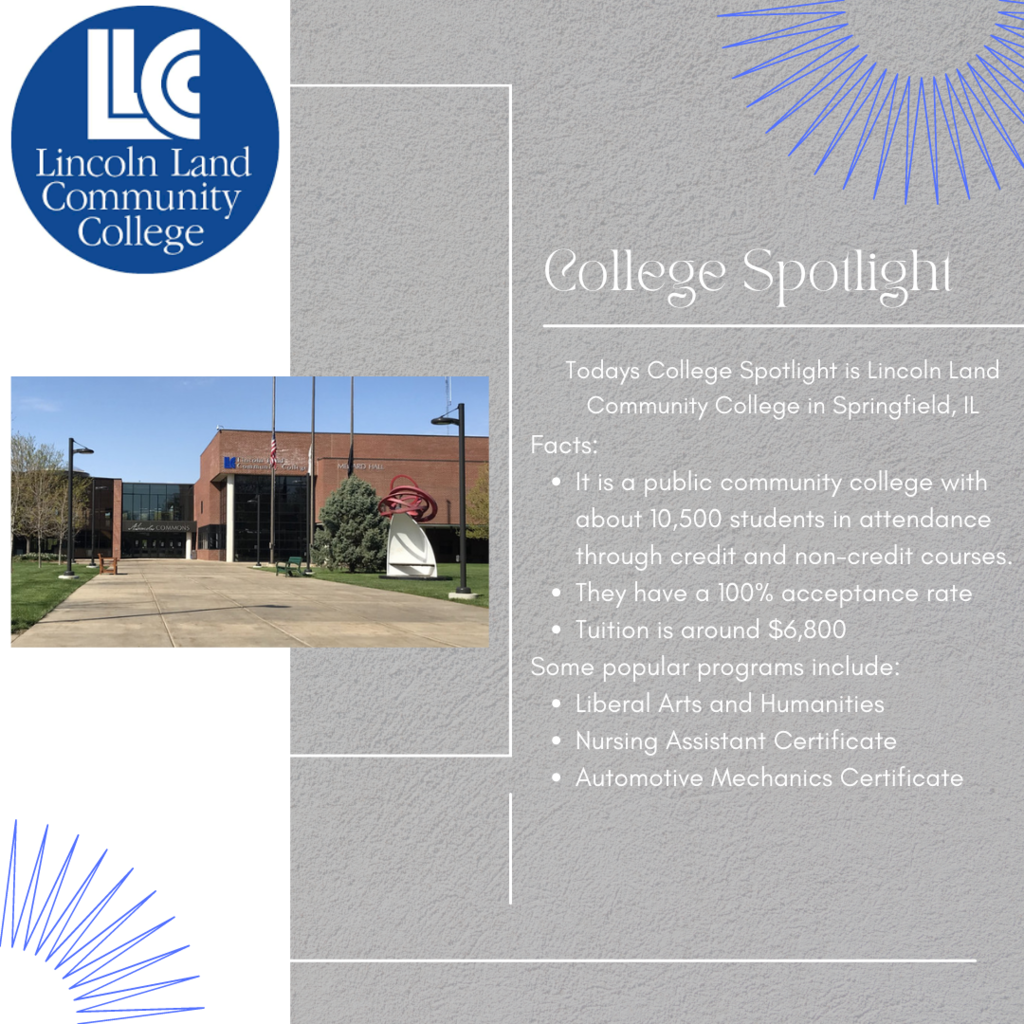 Todays College Spotlight is University of Illinois Urbana-Champaign!

Here is a summary of events at Olympia High School over the next few weeks: Sunday, May 7, 2023 - OHS Baccalaureate - Covell Community Church - 3:00 PM Sunday, May 7, 2023 - Olympia Hall of Fame Banquet - Olympia South (Atlanta) - doors open at 4:30 Monday, May 8, 2023 - All OHS students return to the building Friday, May 12, 2023, Saturday, May 13, 2023, and Sunday, May 14, 2023 - The Wizard of Oz - performed at Olympia High School in the Esquivel Theatre Monday, May 15, 2023 - OHS Awards Day - OMS Gym - 9:30 AM Parents of award winners will receive an email next week Tuesday, May 16, 2023 - OHS - Choral Concert - OHS Auditorium 7:00 PM Wednesday, May 17, 2023 - OHS - Band Concert - OHS Auditorium 7:00 PM Friday, May 19, 2023 - OHS - Graduation Practice - Football Field - 10:00 AM Sunday, May 21, 2023 - OHS Graduation Ceremony - Football Field - 1:00 PM In case of inclement weather, we will communicate changes in a timely manner Thursday, May 25, 2023 - Last Day for OHS Students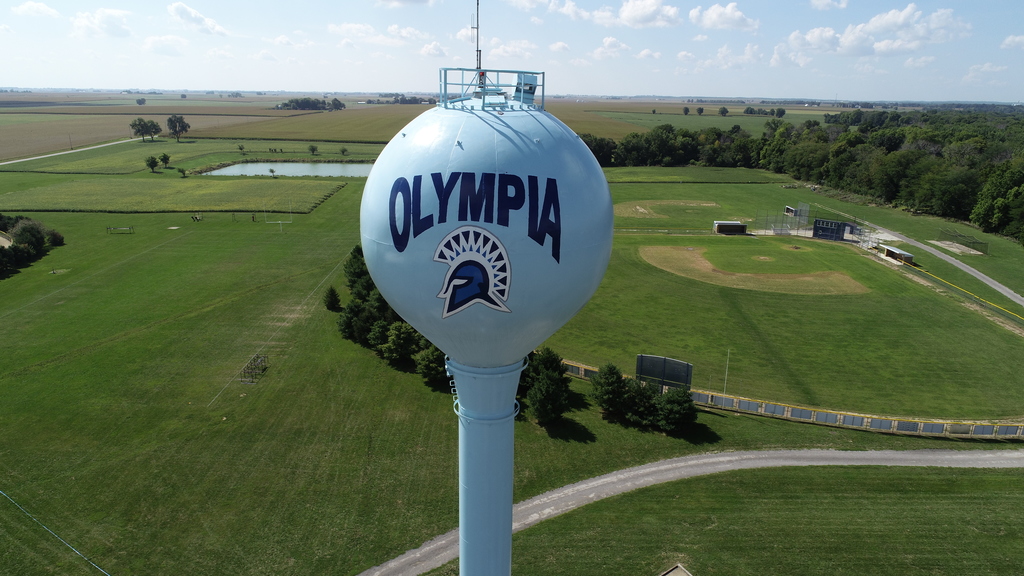 Thank you to St. John's United Church of Christ in Minier for allowing us to use their space over the last few weeks. We were able to complete some state testing in their church hall as well as DIAL screenings and AP testing. We appreciate their partnership!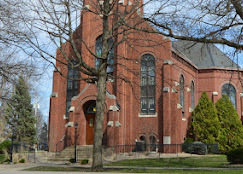 Thank you to Minier Christian Church for all of their hospitality during the OHMS fire and remote learning. They have opened their doors to us for reunification, staff lunches, and the OHS band has been practicing there. We are so thankful for their partnership!